Final jazz concert of semester
The Jazz Ensemble and Jazz Combo performed a compilation of pieces from various jazz artists.
The concert was held on Nov. 20 at 7:30 p.m. in the Pottle Music Building Recital Hall. Director of Percussion Studies and Lecturer of Percussion Michael Brothers explained that he wants his students to be exposed to different styles of music.
"Before each concert set we do, we read through a bunch of different material," said Brothers. "Every band every semester is going to be a little different because sometimes we have people change. So, it's finding stuff that fits the character of the band. We'll start with a large pile of music, and then we'll narrow it down. We're not doing it over any theme."
Lecturer of Double Bass Dr. John Madere explained how the fourth song of the night, "Goodbye Pork Pie Hat" by Charles Mingus, brought a unique twist to the jazz genre.
"One thing about the Mingus tune again was that we featured some non-traditional jazz instruments," said Madere. "We had flute. We had clarinet, French horn. So, mostly instruments that you're accustomed to seeing in an orchestra setting or band setting. So, we brought them into here, kind of like a painter using different colors or a different pallet to change the tone."
Madere explained why he had an interest in Mingus' work.
"I'm partial to the Mingus tune because he was a bass player and that is my main instrument," said Madere. "I remember reading his book when I was 18, and it freaked me out because he was a weird guy. I've listened to his music since I was very young. I've known that tune since I was 17 or 18 years old. So, to get to conduct it is pretty special for me."
The concert concluded with "Slo-Funk" by Bob Mintzer. Junior biological sciences major Timothy Francois shared why he liked "Slo-Funk."
"I think that was the best performance thus far," said Francois. "That one was amazing. I think there's really good leadership, and everyone is doing what they're supposed to do. You could really see that in all of their faces. I was bobbing my head, dancing in my seat just like they were doing out there."
Francois shared the aspect of the concert that stood out to him.
"They paid a lot of attention to the conductor, and I liked how they used the crescendo really well," said Francois. "The tempo was really good, and I liked how each of the pieces amped up in each one the further that they got. They slowed down for 'Milestones' a little bit, but that was still a really good one. I was surprised to see the size of the Jazz Ensemble, and to see them all blend together so well is really great."
Madere explained a common trait seen in most jazz pieces.
"These guys are playing solos," said Madere. "They've never played exactly that before, and they'll probably never will again. It's unique because it's ours, and it's a mixture of written down and completely improvised sections."
About the Writer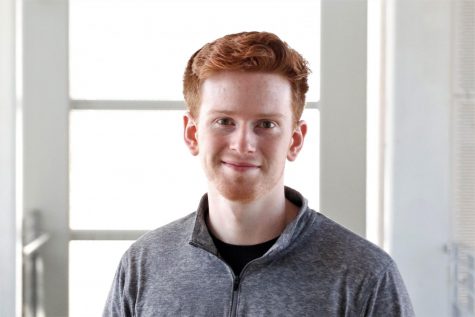 Jacob Summerville, Editor-in-Chief
Jacob Summerville, a history and political science major, has worked at The Lion's Roar since September 2017. A native of Greenwell Springs, LA, Jacob...