A time to give back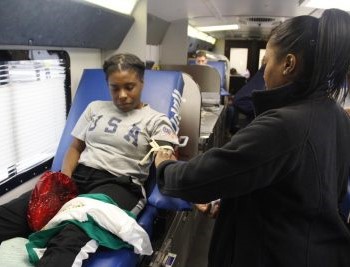 With the theme of love running through this week, students and faculty donated the gift of blood.
The Campus Activities Board hosted the "I Heart CAB Week Blood Drive" on Monday Feb. 11 from 10 a.m. to 4 p.m. near Friendship Circle.
Katlyn Daigle, student operations manager for CAB, explained why CAB did a blood drive during the week of Valentine's Day as a part of "I Heart CAB Week."
"It's a time of love, that's why we did 'I Heart CAB Week,' to celebrate everything we love about CAB, to promote ourselves, and to try to give back with things like the blood drive," said Daigle.
Daigle shared an experience she had with a blood drive her senior year of high school after one of the teacher's sons almost drowned.
"They were able to save him, but he needed a lot of blood, and then we did a fundraiser to raise money for his hospital bills after that," said Daigle.
Alesha Cranmer, a junior nursing major, explained that since she has Type O-negative blood, she wants to help others by giving blood frequently.
"A lot of people get injured, and they really don't have certain blood types," shared Cranmer. "So, people who are AB-negative need people like me to go give blood."
About the Contributor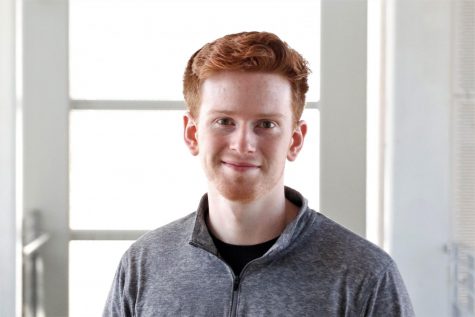 Jacob Summerville, Editor-in-Chief
Jacob Summerville, a history and political science major, has worked at The Lion's Roar since September 2017. A native of Greenwell Springs, LA, Jacob...