Comedy lights up the union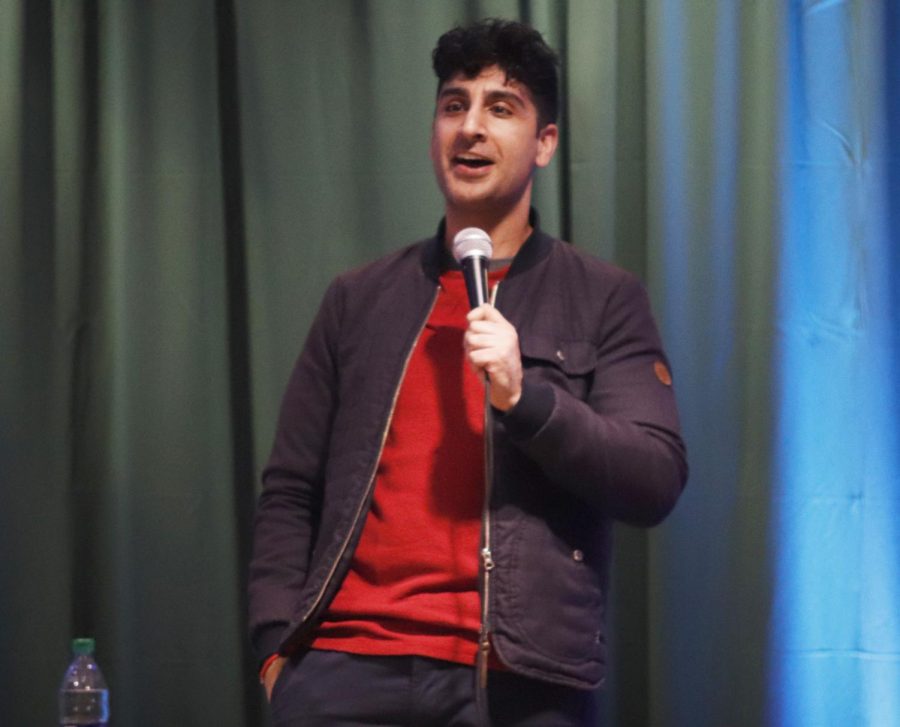 The Campus Activities Board invited comedians Gibran Saleem and LeClerc Andre to spark some laughter after another day of classes.
"CAB's Comedy Special," held on the first floor of the War Memorial Student Union on Feb. 14 at 6 p.m., continued the organization's "I Heart CAB" week.
"We had a great turnout," said Gabrielle "Gi" Levet, student event manager for CAB. "A lot of students came and spent their Valentine's Day with us, so it was really neat to see all the students come together, and the comedians were just great. They were really cool, really fun."
Saleem discussed his visit to the college show.
"I loved connecting with everyone, meeting all the people when I was doing crowd work and then also doing the jokes," shared Saleem. "It was good to just see people getting along and just taking time out of exams and studying to just have fun, and I felt like it was a successful event and we all had fun. We had a lot of laughs."
Throughout the week, CAB aimed to showcase its activities and purpose to students.
"We wanted a whole week to do so many events to cater and to give and to promote CAB and Southeastern and to really showcase everything that CAB is and to show that we are students," explained Levet. "We want to give y'all events that y'all would enjoy."
Previously in graduate school for psychology at New York University, Saleem decided to pursue comedy after visits to New York comedy clubs.
"Comedy's not something that my parents were like, 'Oh, yeah, you should try that," explained Saleem. "I didn't know that until I went to New York and went to shows all the time, and then I went to see the open mic, just other regular people trying comedy, and I saw that, I was like, 'Oh, you can do that. Anyone can try. That means I can try.'"
For Saleem, both the joy and challenge in comedy stem from the unknown.
"The thing with comedy is there's no guarantees," said Saleem. "There's no linear timeline where you do comedy for two years then this happens. You do it for another three years, and then this happens. Four years later, you're a doctor of comedy. It's not like that. Everyone has their own path, and with that path, there's sacrifices. There's achievements, but you can't really predict it. You have to have faith in yourself."