How financial aid impacts students from rural areas
Students applying to the university who are from rural or homeschooled environments may face challenges not typical of a suburban or urban student.
Problems such as financial aid, distance from the university and being a first-generation student can be challenging, specifically for students without the proper resources.
"Students from rural areas sometimes struggle with access to high-speed internet as well as visiting college campuses due to distance," commented Terry Garner, assistant director of scholarships and work study in the Office of Financial Aid. "That can add up to more difficulty accessing the FAFSA, a financial aid office or reaching out to a university official with a question. Smaller schools may not have as many counselors to assist students with applying to college or financial aid or offer as many courses to best prepare a student for college."
Erin Davies, a junior nursing major, was homeschooled before attending the university. She shared her experience when dealing with financial aid.
Davies stated, "Applying for Southeastern wasn't really that hard, but I did have a lot of trouble with financial aid, mostly because my parents just wanted me to handle it, which is fine, but it was definitely stressful trying to figure out all those forms."
Garner discussed that many students find the transition from high school to college difficult.
"The best way to ensure that it will go smoothly is to file your FAFSA early and follow up with the financial aid office to find if anything else is needed to complete your FAFSA," shared Garner. "High school students should also be aware of the requirements for TOPS and scholarships and if needed, take the ACT again to boost their score."
For public universities, more students are receiving scholarships than they did at the beginning of the century. According to the National Center for Education Statistics, 71 percent of full-time, undergraduate students at a four-year, postsecondary educational institution received federal aid during the 2000-2001 school year. For the 2015-2016 year, 83 percent of students received aid.
Garner noted that students who live far from the university can call the financial aid office or their guidance counselor for any scholarship concerns.
"A high school counselor could assist a student in answering questions or getting documents sent to the financial aid office," commented Garner.
To help with the application process, Garner encouraged students to be mindful of scholarship deadlines. He stated that freshmen scholarships come directly from the university, but he explained other ways for students to search for financial aid.
Garner shared, "Students can also search for scholarships locally in their hometown or home parish with organizations such as a Kiwanis Club, Rotary Club, Chamber of Commerce or veterans group such as the Veterans of Foreign Wars or American Legion if a member of their family is a veteran."
For Davies, college was heavily encouraged by her family. Two of her older siblings earned a degree from the university, and one had earned their doctorate. She explained that the university's small class sizes and intimacy has enhanced her college experience.
"I know it sounds cheesy because they tout it on all of their advertisements, but having a smaller class size really does improve your academic experience," shared Davies. "I would say that is a good pro for students from rural areas. Southeastern also has a small town feel, in my opinion, so I can imagine that would help students from rural areas feel more comfortable."
Leave a Comment
Donate to The Lion's Roar
Your donation will support The Lion's Roar student journalists at Southeastern Louisiana University.
In addition, your contribution will allow us to cover our annual website hosting costs.
No gift is too small.
About the Writer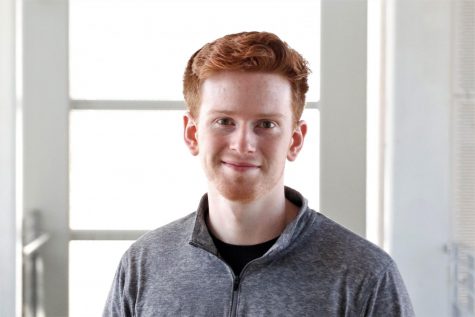 Jacob Summerville, Editor-in-Chief
Jacob Summerville, a history and political science major, has worked at The Lion's Roar since September 2017. A native of Greenwell Springs, LA, Jacob...