The conclusion of Greek Week awards teams
Greek Week ended with many accolades and stepping.
The last events of the week included the Step Show, Greek Court and awards, which started on April 4 at 7 p.m. in the University Center. Before the Step Show began, the rankings for team banners were announced: "Team Danny Phantom" placed third, "Team Fairly OddParents" placed second, and "Team Spongebob" earned first place.
Afterwards, the Greek Court God and Goddess were selected.
Austin Rogers, vice president of communications for Order of Omega, was proud of the new additions to Greek Week, which includes the Greek Court.
"It was a collective idea by the E-Board, and Order of Omega members came up with that at our retreat," explained Rogers. "A lot of other schools do it, and I'm just really happy that we did it so well this year, and it was so well received by everyone."
The selected Greek God was Tyler Olivier, a member of Kappa Alpha, and the Greek Goddess was Jill Munchausen, a member of Alpha Omicron Pi.
The results of the Step Show followed: "Team Farily OddParents" earned third place, Team "Rugrats" placed second, and "Team Spongebob" got first place.
For the overall awards, "Team Jimmy Neutron" earned third place, "Team FairlyOdd Parents" got second, and "Team Spongebob" took the first place trophy.
Bailee Maillet, a member of Sigma Sigma Sigma, expressed her excitement about winning Greek Week.
"We worked so hard all week," said Maillet. "Every event, we put 110% in. It's amazing, and we wanted to win twice, and we got it, and we're so happy with the end result."
About the Contributor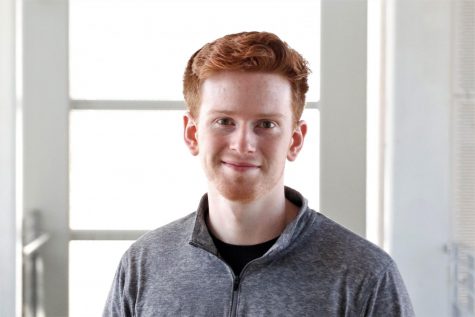 Jacob Summerville, Editor-in-Chief
Jacob Summerville, a history and political science major, has worked at The Lion's Roar since September 2017. A native of Greenwell Springs, LA, Jacob...