Performance unites arts and crowd
Singing, dancing, painting and audience participation funneled onto the stage for an artistic and interactive experience.
"Artrageous" took place on April 6 at 7:30 in the Columbia Theatre for the Performing Arts as a part of the group's 2019 tour. Acts throughout the show contained multiple components of artistic expression, and some acts called for audience members to join the cast on stage.
Doug Waddell, resident of Mandeville, shared that he had never seen a performance like it.
Waddell said, "To be able to perform with instruments live, sing live, paint, is very unusual and very interesting – very entertaining."
Jinni Foy, resident of Ponchatoula, explained that she had a lot of fun on stage with her daughter.
"Someone gave us the tickets last-minute, so we came to check it out," discussed Foy. "It was fun and very entertaining. We had fun on stage, even though we're not outgoing people."
Both Foy and Waddell noted the painting to be an excellent part of the performance, which included the image of famous singers in some works.
Waddell shared that the overall artistry of the event was unbelievable.
"Trying to guess what they were going to paint, that was pretty neat, but my favorite was the Statue of Liberty that she painted at the end," shared Waddell. "It was really patriotic."
"Artrageous" will make its next appearance in Louisiana next year on Jan. 10 in Luling.
About the Contributor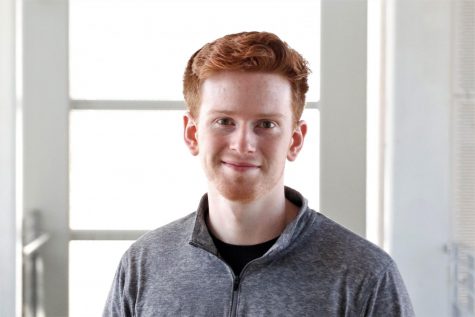 Jacob Summerville, Editor-in-Chief
Jacob Summerville, a history and political science major, has worked at The Lion's Roar since September 2017. A native of Greenwell Springs, LA, Jacob...