Effects of hazing linger nationally
Regardless of national campaigns, the mindset that one needs to experience hazing to be accepted still exists.
According to a study conducted by Dr. Susan Lipkins, a psychologist and author, 31% of sorority and fraternity members agree that humiliation is a part of the member initiation process.
Ali Leto, chapter secretary for Alpha Omicron Pi, believes that the fear of rejection plays a big factor in hazing.
Leto shared that those who haze dampen the face of Greek life.
"Social media in general just seems to highlight the negatives, especially Greek life because let's just face it: Some people are jerks, and they do take part in that," said Leto. "It really just ruins the reputation of all Greek life and Greek life communities throughout our nation."
Taylor Mangus, president of Order of Omega and member of Phi Mu Fraternity, discussed that although she has never been hazed, she wanted to be accepted by a chapter during sorority rush.
Mangus said that the pressure to build a connection with a large group of new people may contribute to the ongoing mindset.
"I'm sure that could lead some people to be more willing to participate in events that they wouldn't normally partake in," shared Mangus. "Also, I think that they have a misconception that that's just how it's always been."
During her new-member phase, Mangus recalled one rule that she had to follow.
"I remember that we were never asked to drive, as a probational member before we were initiated, a chapter member anywhere," explained Mangus. "They always drove us because I think it can be seen from others as chauffeuring them around."
David Burkman, opinion contributor for USA Today, wrote a piece in 2017 titled "Why frat boys like hazing, if they live through it," where he explained that some members of Greek life feel that joining a group is not enough work to feel accepted.
"We need hazing to make it feel like we are achieving something real, even if it isn't," said Burkman. "We have to feel that we earned it, that we went through a trial. It's in every story: The hero must face trials and tribulations to grow in strength and knowledge to become all that he or she can be. It has to be hard."
Mangus shared that because of nationwide hazing rules, seemingly innocent games are not allowed on the chapter level.
"We can't have anything that can be seen as somebody targeting or somebody making rules and having you kind of play along," discussed Mangus. "I would have loved to have a Nerf gun fight or water balloon fight or scavenger hunt. It's almost kind of that the negative stigma has hindered us from doing, not major events, but some fun stuff because we're so worried that people will take it the wrong way. So, I think that chapters are super cautious."
On Lipkins' website "Inside Hazing," she discussed many factors that contribute to a hazing scenario, one of which is that freshman want to impress the older members of the group.
"This may put the student under undue stress, physically and psychologically by trying to adapt to the overt and covert requirements of the team," explained Lipkins. "The fact that the young adolescent has no previous hazing experience and therefore has no frame of reference to categorize his experiences or emotions leaves him in a more vulnerable emotional state."
Burkman shared in his opinion piece that hazing will not go away through means of statistics, lectures or regulations.
Burkman said, "To avoid its darkest outcomes, we must first understand that hazing serves a need, and then find better ways to fulfill that need."
Leave a Comment
Donate to The Lion's Roar
Your donation will support The Lion's Roar student journalists at Southeastern Louisiana University.
In addition, your contribution will allow us to cover our annual website hosting costs.
No gift is too small.
About the Contributor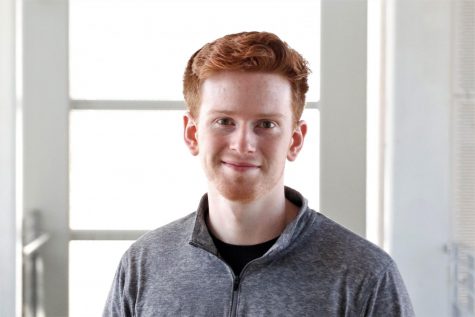 Jacob Summerville, Editor-in-Chief
Jacob Summerville, a history and political science major, has worked at The Lion's Roar since September 2017. A native of Greenwell Springs, LA, Jacob...