Hammond residence offers free, live music
Off South Oak Street lies a house with a large black dot plastered onto its white wall.
This residence is referred to informally as "The Spot" and is owned by Aaron Campbell. Through gatherings of artists and friends, Campbell has spent over two years hosting parties that promote local bands as well as stand-up shows and painters.
The idea began when Campbell was living in Austin, Texas and wanted to have a similar attraction at a trailer park.
"I was wanting to have some kind of artist collective, music place or something," said Campbell. "But then, I moved over here, and I kind of forgot about it for a while, and then I was like, 'Oh, maybe I can do it here. It's actually a better place for it.'"
The black spot idea came about after Campbell witnessed the eclipse, and he believes the spot represents nothingness.
"That's sort of the deepest thing you can get to in zen is just thinking about nothing itself," shared Campbell. "Nothing and something come from the same place. You can't have something without nothing. You can't have one without the other."
Campbell hosts one to three parties every month. He neither charges fees nor profits from the gatherings. Rather, he appreciates donations from attendees to give to the performers.
According to Campbell, it is a good way to gather people and expose them to new music.
Campbell said, "I've learned a lot from being more open towards people, giving people that you think aren't going to be good or fantastic – you learn not to look at someone at face value and actually sit down and listen to somebody. People surprise you. It's been really eye-opening in that regard."
Some of Campbell's friends help him schedule bands and other artists.
One of Campbell's goals is to give exposure to smaller bands because few venues focus on that objective.
Campbell explained, "What I want to create with this place, have everyone be open to listen to new voices, and you're not going to get that in New Orleans because everybody wants to hear somebody that's already famous or some local person that has been around forever."
Campbell is thinking about finding another location some time in the future.
"This house can only hold so many people, and it's pretty much at capacity every time that we do it," said Campbell.
For the upcoming months, Campbell already has ideas.
"I want to do something in the backyard this summer and really facilitate different kinds of things, like drawing classes or painting, doing stuff like that, movie nights or whatever it may be," stated Campbell.
About the Contributor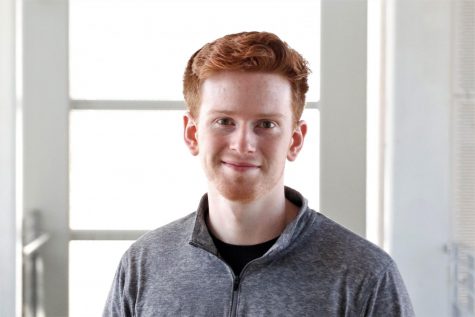 Jacob Summerville, Editor-in-Chief
Jacob Summerville, a history and political science major, has worked at The Lion's Roar since September 2017. A native of Greenwell Springs, LA, Jacob...