Hundreds support call for change
Hate speech and a concern for the campus community strikes the heart of a recent petition.
Canese Jarboe, instructor of English, created a petition on change.org last month titled "Protect Southeastern's Students and Campus from Religious Hate Groups." Since its creation, over 800 signatures have been gathered.
In the petition, Jarboe states that the preachers target individual students with sexist remarks as well as threaten LGBTQ+ students and staff. She calls for university administration to find ways to prevent hate speech from these groups, require the speakers to fill out paperwork before coming onto campus, list their events on the university calendar, and relocate the groups away from major campus buildings.
Jarboe shared that she was astonished of how frequently the groups came to campus and recalled a day last semester when she encountered the preachers.
"I heard from my own students that they had been told that what they were wearing would get them raped and other things like that," explained Jarboe. "So, I went to go see for myself close up with what was going on. I actually brought a sign with me with the intention to stand, just silently, and the sign said something like, 'I'm a queer Lion and professor at Southeastern, and I love all of you.'"
Jarboe shared that conflict started between the group and her students.
"I'm not surprised that that happened," said Jarboe. "I've seen it before, but it's surprising that it keeps happening, and nothing really seems to be done about it."
Dr. Gabe Willis, dean of students, discussed that a petition of this size is a first, but he usually receives complaints when the preachers come to campus.
"Anytime someone like that comes to campus to express and yell and do whatever they do, we get several emails from faculty, sometimes from students," stated Willis. "Most of the time, it's really the noise when faculty complain. It's really the noise level and the location where they are."
The laws of free speech on the university's campus saw a change last semester. One change allows any group to come onto campus without prior registration with the Office of the Dean of Students.
A group called Consuming Fire Ministries has come onto campus in the past, and was last documented on the university calendar in April 2015.
Willis shared that although the identity of the groups can stay anonymous through the new laws, the current preachers promotes the same rhetoric as before.
There has also been a change of habits recently.
"Consuming Fire typically calls whenever they're going to come," explained Willis. "The last few times people have come, they don't call, and we can't require them to register anymore."
Willis acknowledged that students can use their freedom of speech to counter protest the preachers' words, but that the groups depend upon student interaction to be successful.
"They want the ruckus," shared Willis. "They want the feedback. They drive off of that. That's what feeds their energy. So, I never want to tell a student not to engage in civil discourse, but really for this set of preachers, it's easier to just keep moving."
For Jarboe, banning the groups from campus would be the most ideal situation, but she shared that she understands how complicated that goal would be to accomplish.
At the petition's core, Jarboe wants to show that there is support for marginalized students.
"I just wanted to show them that there're a lot of people on campus who care, and I think that's really important and that is the foundational goal," said Jarboe. "If anything else positive comes out of this, then I would welcome it."
Willis explained that he does not approve of the radical preachers' messages either, but since it is a public university, the laws must be upheld.
Willis encouraged supporters of the petition to take their stance to lawmakers.
"That petition should be sent to our legislatures, the ones that created the laws and the acts because unfortunately we can't break the law," stated Willis. "The petition is kind of misdirected, and it should be sent up the chain to our legislatures who are handing down these laws."
View Comments (1)
Donate to The Lion's Roar
Your donation will support The Lion's Roar student journalists at Southeastern Louisiana University.
In addition, your contribution will allow us to cover our annual website hosting costs.
No gift is too small.
About the Contributor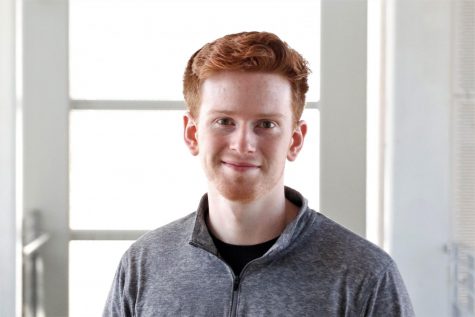 Jacob Summerville, Editor-in-Chief
Jacob Summerville, a history and political science major, has worked at The Lion's Roar since September 2017. A native of Greenwell Springs, LA, Jacob...