State law changes university free speech policy
Recent changes to the university's free speech guidelines have allowed for both on and off-campus groups more liberty on how they wish to express their First Amendment rights.
Senate Bill 364, signed by Governor John Bel Edwards in June 2018 and now called Act 666, became the catalyst to the changes made to the University Policy on Public Speech, Assembly and Demonstrations. The new Act requires the university to comply with state law.
Dr. John Crain, president of the university, explained that the new laws restrict how the university can influence outside groups' freedom of expression on campus.
"We are prohibited by the new state law from doing some of the things that we used to be able to do that were legal under the federal law to guide external groups' ability to engage with our students by managing reasonable time and place restrictions," shared Crain. "We face a little bit different scenario now. We had to change the university's policy so that it reflects the state legislation, accommodates those restrictions."
Last revised on Oct. 31, 2018, the new policy allows for any person or organization to assemble without prior approval from the university so long as there is not a pre-scheduled university event occurring at that location and that the gathering does not violate any other university policies.
"The changes that were made were necessitated because we have to follow state law," explained Erin Cowser, executive director of public and governmental affairs. "So, it wasn't necessarily that these changes were things that our administration wanted to implement."
Before, public assembly and demonstration was limited to the steps in front of the Student Union Annex/grass area immediately in front of the steps, the grass area in front of the Pennington Student Activity Center, and the Presidential Plaza. Now groups can gather at any location on campus.
One concern among the campus community is the presence and message broadcasted by off-campus preachers.
Under the "Sexual Misconduct Policy and Procedure" section in the 2019-2020 Student Handbook, several terms are defined including sexual harassment: "unwelcomed conduct of a sexual nature when… (iii) such conduct has the purpose or effect of unreasonably interfering with a person's employment or education, or creating an intimidating, hostile, or offensive employment or educational environment, and has no legitimate relationship to the subject matter of a course or academic research."
Students who believe they have been sexually harassed can use the Incident Reporting Form on the university website to document the interaction. Any incident that is actually or potentially harmful to a member of the community can be reported through this method.
"Anything that is lewd, anything that is provocative, suggestive about somebody of any gender can rise to the level of sexual harassment," said Gene Pregeant, an EEO/ADA compliance officer.
Additionally, members of the community who feel that outside individuals are disrupting classroom activity can also use the Incident Reporting Form or contact the office of the Dean of Students.
Dr. Gabe Willis, dean of students, explained that although someone's place of expression cannot be moved inconsequentially, people's disruption of university functions can be addressed.
Willis explained an incident where a university adviser reached out whenever a preacher was standing outside the Center for Student Excellence.
"They had a legitimate complaint to say that they were interrupting advising sessions which are considered classroom activities or business of the university," discussed Willis. "So, we were able to shift that person back a little deeper into the grassy area right there outside of the CSE."
Students looking to seek change concerning Act 666 can do so through the ROAR Network.
"There's an easy way for students to login through that," said Cowser. "It shows them who their legislator is if they would choose to want to reach out and advocate for change."
Crain advises any student, faculty member or parent that pushes for change to the state law to reach out to state legislature.
"If you think it is making situations on campus that are undesirable or intolerable, then petition your legislature to work to change the law," said Crain.
Although students and faculty have the constitutional right to engage in a counter-protest, Crain believes that the effort would only encourage the preachers to comeby more frequently.
"I think that that would be the ultimate goal of the outside group is if there were a counter-protest because it brings publicity and the spotlight to their point of view, and that's what they really want," shared Crain. "The most powerful message that our students and faculty can send them is to not engage with them because they simply can't stand being ignored."
The new policy can be found on the university website as "Public Speech, Assembly, and Demonstration" under "University Policies and Manuals," subsection "Policy Detail."
Leave a Comment
Donate to The Lion's Roar
Your donation will support The Lion's Roar student journalists at Southeastern Louisiana University.
In addition, your contribution will allow us to cover our annual website hosting costs.
No gift is too small.
About the Contributor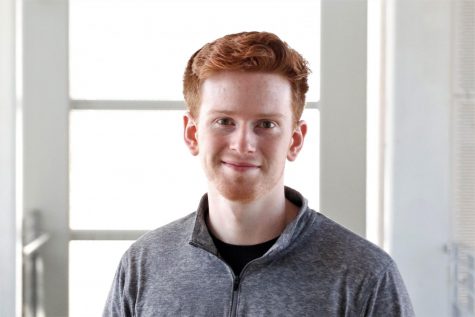 Jacob Summerville, Editor-in-Chief
Jacob Summerville, a history and political science major, has worked at The Lion's Roar since September 2017. A native of Greenwell Springs, LA, Jacob...