Head-to-Head: Living at a commuter school
Although known to be a commuter university, there are many perks to being a Southeastern resident that provides students with the full college experience.
Every new semester, hundreds of new residents fill the campus as they move into their dorms.
At times like this, students may find themselves mixed with various emotions about living in a dorm for an entire school year. As a freshman last year, I definitely felt similarly. However, after getting adjusted to the new environment, I quickly realized that living on campus was one of the best decisions I made.
When I started school, I knew only one person attending the university: my roommate Cameron Matthews, a sophomore education major. Matthews and I chose to live in Village M at the start of last fall, but when we both joined Alpha Sigma Tau, it was in our best interest to move into the sorority house. This is my third consecutive semester living in Greek Village, and I have loved every second of it.
There are so many perks to living on campus. For starters, your classes are within distance from where you live. This definitely saves time during the morning when getting ready for school. Last year, I did not have to worry about waking up extremely early to get to school because it only took a matter of minutes. This also makes me hardly ever late to class because you will not get caught in traffic or stuck behind a train.
The campus also does a great job of making sure all residents have the best experience. During my first week on campus, I attended many Welcome Week events, such as a luau, where food and games were provided, a paint war, movie night and many more. All of these events made me want to get out of my dorm and start getting more comfortable with the campus, as well as with the people who were attending. Through those events, I have made so many new friends who are also campus residents.
When a student chooses to live on campus, they also have to choose a meal plan. The campus provides a variety of meal plan options that work best for different preferences. It has been so convenient for me to be able to stop in the cafeteria at any time and eat with so many options that are provided. Cub Cash can also a favorite of many who like to pick something up on their way to class. The university meal plan has saved me money by not having to buy my own groceries. I am just now starting to learn how to cook, but last year, there would not have been a chance. So, the meal plan was a life-saver.
Living on campus also makes students feel more safe, rather than living alone in unprotected neighborhoods. The University Police Department is always on call, and there are emergency stations located all over campus, that students can access anytime if they feel they might be in danger. I know I have been weary walking at night from the library all the way back to my dorm. So, it made me feel much better knowing that there was protection near me at all times.
Students also have the ability to contact their resident assistant if they ever need help. This is beneficial for students who are having a hard time transitioning from having their parents with them for assistance to being on their own.
Living on campus overall has really enhanced my entire college experience. During the next few years, you grow as an adult, and living on campus is that first step of independence. Through living on campus, I have made so many new friends and new experiences that I wouldn't have had staying at home.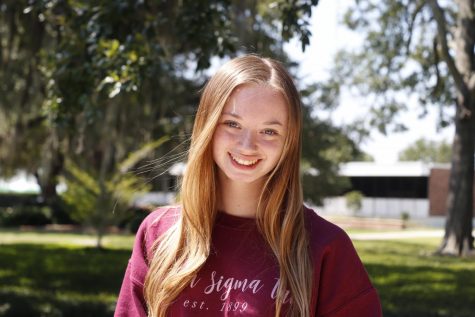 Leave a Comment
Donate to The Lion's Roar
Your donation will support the student journalists of The Lion's Roar at Southeastern Louisiana University. Your contribution will allow us to cover our annual website hosting costs. No contribution is too small.
About the Contributor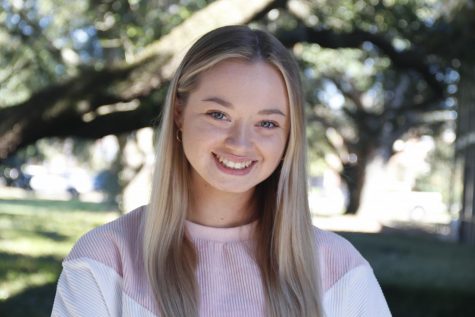 Gabrielle Wood, Staff Reporter
Gabby Wood is a communication major with a focus in public relations. Outside the office, you can find her trying new coffee shops and endlessly scrolling...