A tale of deception, love and death
First performed in 1604, William Shakespeare's "Othello" is a play about the African general Othello who slowly turns mad after being deceived by the revenge plot of one of his soldiers, Iago, who Othello had passed a promotion for the office of lieutenant for another soldier, Michael Cassio. "Othello" is a seventeenth-century work that deals with themes that today's students are able to relate.
As the play progresses, Iago uses other characters, such as Desdemona – Othello's wife, Emilia – a prostitute and Cassio, as tools against Othello. After believing that Desdemona is having an affair with Cassio, Othello kills his wife. Emilia confesses her actions were unknowingly used as a part of Iago's part, and upon learning about Desdemona's innocence, Othello kills himself.
Dr. Joan Faust, professor and undergraduate coordinator for the Department of English, teaches the play most semesters in her classes.
Faust explained that out of all of Shakespeare's plays, "Othello" is one of the most relevant plays to the modern world.
"Among the themes explored are sexual jealousy, ambition, race, cultural differences, the validity of reputation and irrational desire for revenge," said Faust. "Almost any mini-series on cable TV today deals with the same issues. Can spouses be faithful? What must I do to advance my career? How can I manipulate others to attain my desires? To what lengths must I go to get revenge?"
Iago, one of the main characters in the play, has been described as a more maleficent character than Satan in John Milton's "Paradise Lost," according to Faust.
"Throughout the play, we see him suggest reasons for his hatred of Othello in a manner Coleridge called 'motive-hunting,' since he has no real reason for wanting to destroy Othello but suggests various and assorted possibilities," discussed Faust.
A point for students to note is that once Desdemona is murdered, Iago does not become more sensitive to his actions.
Rather, he becomes more deeply entwined with his vengeful plot.
"He refuses to give a reason for destroying so many lives, simply telling the authorities, 'Demand me nothing. What you know, you know; / From this time forth I never will speak word,'" shared Faust. "And though Iago does mention he desires Desdemona, he admits, 'Not out of absolute lust. . . / But partly led to diet my revenge… .' So, I wouldn't say he had a desire for Desdemona himself. Though I think students would already know the reaction to the desire for a friend's partner should not be murder, I hope the misery Iago inflicts might be lesson enough."
Othello is a Moor, meaning of African descent. Being an African general in a Venetian army was unusual for the time – falling in love with Venetian nobility also caused for tensions, especially since Desdemona's father, Brabantio, was unaware of the relationship between Othello and his daughter.
Faust explained that this relationship was not one built from lust but from a friendship that grew into something more passionate.
"Desdemona admits she was not at first physically attracted to Othello but loved him for the person he was: 'I saw Othello's visage in his mind,'" said Faust. "Their total dedication to each other is only destroyed by the hints of unfaithfulness helped by circumstantial evidence orchestrated by Iago, who twisted everything Othello saw into suspecting his wife of adultery. His naivete contributed to his gullibility."
Faust chooses to teach this play to her students because she believes the plot is easy to comprehend.
"It doesn't concern kingdoms but love between a husband and wife, something we can all understand," shared Faust. "I think once students understand the motivations of characters, they can easily follow the plot."
For those interested in watching the play, Faust recommended viewers to see the version starring Laurence Fishburne. The text for "Othello" is available at the Sims Memorial Library and online.
Leave a Comment
Donate to The Lion's Roar
Your donation will support The Lion's Roar student journalists at Southeastern Louisiana University.
In addition, your contribution will allow us to cover our annual website hosting costs.
No gift is too small.
About the Contributor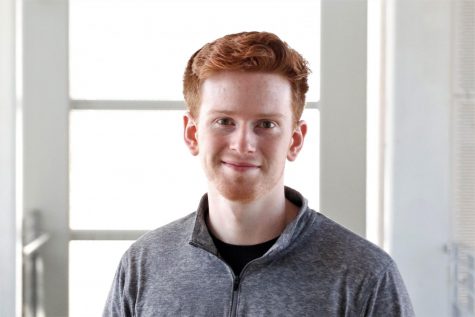 Jacob Summerville, Editor-in-Chief
Jacob Summerville, a history and political science major, has worked at The Lion's Roar since September 2017. A native of Greenwell Springs, LA, Jacob...