Twin ceremonies will fix overcrowding at commencement
You are wearing green gown drapes over your body and the awkwardly-fitting cap to compliment it.
Standing in line with other seniors, you hear "Pomp and Circumstance" start to play, and you begin to walk into the boisterous arena. This is your moment: graduation day.
However, unbeknownst to you, your parents are stuck in traffic, your grandparents are crammed on a Lion Traxx bus – worried that they will not see their grandchild walk down the aisle, and your other relatives are watching the live-streamed video, knowing they would not have a chance of finding a good seat.
To address the issues of both pedestrian and vehicular traffic, as well as speeding up the ceremony, the university will have two commencement services starting this fall semester.
This change to the graduation schedule may frazzle those who were expecting to graduate as one big class, but I assure that the naysayers are simply overreacting to change.
Honestly what is the worst that could happen?
Yes, the police officers and other university staff members that have to help will now have to deal with an all-day ordeal.
But I must say that from my perspective, as someone who has worked each commencement since my first semester, it will not be that bad.
First, I understand that I do not have the same tasks as other staff – either I hand out free yearbooks to people, or I work as a photographer. Either way, commencement already takes up most of my day. I usually work to post the best photos online after the ceremony, and by the time I finish that, it is nearly 4 p.m. Once I get home around 5:30 p.m., my day is done.
Having a smaller morning commencement, taking a sizable break, and then repeating the ceremony will not be an issue.
Since there will be reservations at restaurants in the early afternoon and evening, this two-commencement plan will likely benefit local businesses.
A wave of visitors, some who may have never been to Hammond, will want to stay in town and enjoy the celebration of a university alumnus or alumna. Restaurants may offer deals to entice groups to stick around, knowing that business will boom regardless of a meal's discount.
Traffic is always a concern, but I doubt that because commencement got split into two services that people will now invite twice as many guests. Attendance between the two ceremonies may rise, but neither group of people will cause as much havoc as both groups arriving at the same time.
If you think two ceremonies is extreme, look at Louisiana State University's fall commencement schedule. With a little more than twice Southeastern's student population, LSU will have 11 different graduations in the same day. Simply splitting our ceremony once is nothing extreme.
Most importantly, this change in the schedule will make the entire day more enjoyable for our graduates and guests. With a shorter ceremony, more parking and less traffic, people will want to stick around for the entire event.
From my time on the floor as a photographer, it is hilarious to see how many graduates tell a professor, coincidentally, after walking off stage with their degree, that they have an urge to go use the restroom, never to be seen again.
It is funny, yet sad, that some graduates do not have the patience to allow the other colleges to congratulate their students and leave immediately after their couple of seconds in the spotlight. Having two services may reduce peoples' tendencies to opt out early.
Commencement is a time to celebrate the accomplishment of graduates, so it makes sense to tailor the event to suit them and their guests. Yes, those who have to work both ceremonies might be annoyed, but this day is not centered around those people.
It is better to attempt to fix the past issues by adopting a formula commonly used by other universities. At the very worst, if the problems continue or progress even more, the university can switch back to the one-ceremony schedule.
The problem to a crowded commencement is to have less people and make the ceremony shorter – this is the only viable solution that can target both issues.
Leave a Comment
Donate to The Lion's Roar
Your donation will support The Lion's Roar student journalists at Southeastern Louisiana University.
In addition, your contribution will allow us to cover our annual website hosting costs.
No gift is too small.
About the Writer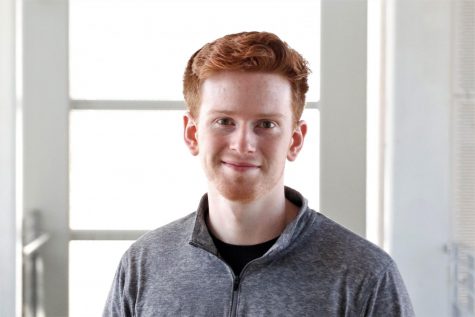 Jacob Summerville, Editor-in-Chief
Jacob Summerville, a history and political science major, has worked at The Lion's Roar since September 2017. A native of Greenwell Springs, LA, Jacob...