Columbia features Romantic-era composers through the Louisiana Philharmonic Orchestra
The walls of a Hammond theater echoed the works of two German composers this fall.
The Louisiana Philharmonic Orchestra performed "Romantic German Masters" at the Columbia Theatre for the Performing Arts on Oct. 25 starting at 7:30 p.m. 
Under the direction of Gemma New, a New Zealand-born conductor, the orchestra started and concluded the evening with works from Johannes Brahms. The concert began with "Variations on a Theme by Haydn, Opus 56a" and ended with "Symphony No. 2." The second piece, "Concerto in A minor for Cello, Opus 129" composed by Robert Schumann, featured Lynn Harrell, an American classical cellist.
Christian Mounger, resident of Kentwood, shared that he has attended several philharmonic performances before and expressed that the LPO put on an outstanding show.
"I think they did a great job, considering the size," explained Mounger. "I think it was excellent, and I thought the conductor was absolutely wonderful. She was dynamic."
Jeffrey Talbot, resident of New Orleans, said that he was impressed by the concluding piece played by the orchestra.
"I think the conductor did a really, really great job," expressed Talbot. "The orchestra was magnificent, and it's a great piece of work."
Ron Harrell, resident of Kentwood, enjoyed the show and shared that more people need to see the performances put on at the Columbia Theatre.
"I just think more people should come in," stated Harrell. "The house should be full. This is an opportunity for Hammond and surrounding areas to see excellent acts of music."
The LPO will be returning to the Columbia Theatre on Dec. 6 to perform "Yuletide Celebration." General admission starts at $20.
About the Contributor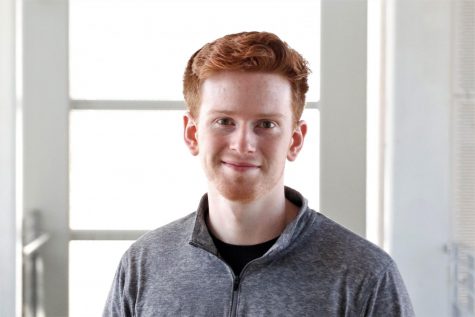 Jacob Summerville, Editor-in-Chief
Jacob Summerville, a history and political science major, has worked at The Lion's Roar since September 2017. A native of Greenwell Springs, LA, Jacob...