New addition to Tinsley: Meditation Room
On Jan. 17, Southeastern opened its own Meditation Room located in Tinsley's Student Lounge. The room allows space for all students to meditate and pray on campus in a quiet environment. 
The Meditation Room is located in the Student Lounge on the first floor of the Tinsley Learning Center. The room is open from 10 a.m. to 4:30 p.m. Monday – Thursday and is closed on weekends. 
Many other college campuses have at least one area reserved for students to exercise their faith safely. Senior political science and history major Fajr Fayed had the idea of a prayer and meditation room for some time, but brought the idea to Dr. Summers and officials at the Office for Student Engagement last semester. 
"Personally, as a Muslim, I have five daily prayers and it's important to me that I am able to complete them on time throughout the day," Fayed said. 
She decided to take the first step in the process when she met someone who expressed the same thoughts as herself. 
Fayed worked closely with Multicultural International Student Affairs (MISA) coordinator, Larshell Rhodes, as the project began. A lot of time was spent researching the layout of the meditation room through contact with other college campuses. 
It was concluded that the room should mostly be bare with no pictures or symbols from one particular religion. This ensures all students feel comfortable when using the space.
"We have disinfectant materials and religious text – we tried to cover as many of them as possible," Rhodes said. 
MISA and Fayed wanted the location of the room to be a central place on campus that was easily accessible to all students. Tinsley was chosen because it was cost efficient and a reasonable space for the project.
Although the room is located in a central part of campus, privacy is still implemented. MISA frosted the windows that lead to the street and sidewalk and installed curtains for privacy. 
The creation of the room is new, so MISA is looking to assess different things before considering the addition of more rooms on campus. A feedback form is located within the room for any student to gain access to. 
"We want to assess how much attendance we get this semester, how many students are coming in and their opinions of the room," Rhodes said. 
Fayed and MISA are happy to create an area where students of different backgrounds and cultures can share a space on campus. They believe the space is important for students to learn and understand more about each other. 
"It will lead to the breaking down of stereotypes and misinformation that may exist," Fayed said. 
Additionally, the Meditation Room shows Southeastern striving to become more  inclusive. 
"To have a space dedicated I think it sends a message to our students that as a university we're constantly seeking ways to celebrate them more, to care for them and to provide them with what they need," Rhodes stated. 
MISA is always open for more student suggestions on ways to improve and enhance Southeastern's campus. 
For more information on Tinsley Learning Center or the Meditation Room, visit their website. 
Leave a Comment
Donate to The Lion's Roar
Your donation will support The Lion's Roar student journalists at Southeastern Louisiana University.
In addition, your contribution will allow us to cover our annual website hosting costs.
No gift is too small.
About the Contributor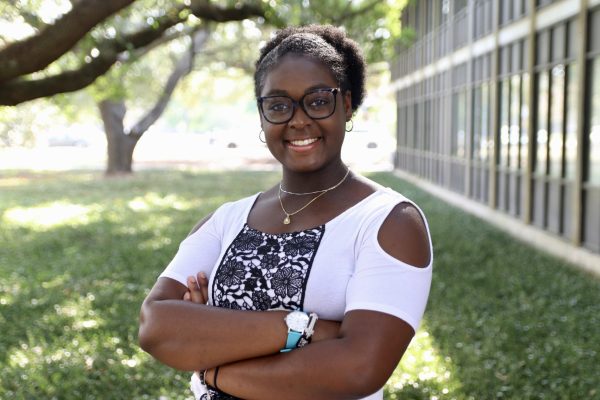 Samantha Sims, Campus Life Editor
Samantha Sims is a communication major with a concentration in strategic communication. She is from Gretna and joined The Lion's Roar staff in Sept....