Head to head: LeBron James is the new greatest of all time
Feb. 7, 2023, is a date that longtime NBA fans will remember for years. 
In a game against the Oklahoma City Thunder, Lakers forward LeBron James passed Kareem Abdul-Jabbar's record for the most points all-time in NBA history.
James dropped an efficient 38 points and seven rebounds while shooting 65% from the field, 66.7% from three and 80% from the free throw line to pass Abdul-Jabbar's record. The 4x MVP currently has 38,450 all-time points and counting.
To pass a record of that magnitude while being considered a "pass-first" player speaks volumes to James' all-around ability. 
Many basketball fans across the world speculate about who's the greatest player of all time or simply, who is the GOAT?
Although James' phenomenal record indicates his career longevity, he became the greatest player of all time long before he passed Abdul-Jabbar.
Seven years ago, the Cleveland Cavaliers famously overcame a 3-1 series deficit to defeat the Golden State Warriors and win their first-ever title in team history.
This series made James the greatest player of all time. The way he impacted the game on both sides of the court during this series while maintaining excellent efficiency is something the NBA will never see again.
Although Michael Jordan's resume is extensive as well, I believe the pure dominance of James in the 2016 Finals puts him over the top. 
No player in NBA history had to overcome what James did in the finals. Prior to 2016, all teams that held a 3-1 in the finals went on to win the series. His performance was truly an amazing feat for any player, during any era. 
For context, Warriors guard Stephen Curry won unanimous MVP that season with a league-leading 30.1 points, 5.4 rebounds and 6.7 assists per game. Curry also made 402 threes on the season, a record. The MVP topped the league in steals per game with 2.1.
Warriors guard Klay Thompson averaged 22.1 points per game and hit 42.5% from three on 8.1 attempts that season. Draymond Green finished second in Defensive Player of the Year voting and hit a career-high 38.8% from three in 2016. This powerhouse club also won 73 games, breaking Michael Jordan's 1995-1996 Chicago Bulls record of 72. The 2016 Warriors started 24-0 – the current NBA record.
James won Finals MVP with averages of 29.7 points per game, 11.3 rebounds and 8.9 assists while shooting 49.4% from the field; his statistical achievements don't stop there.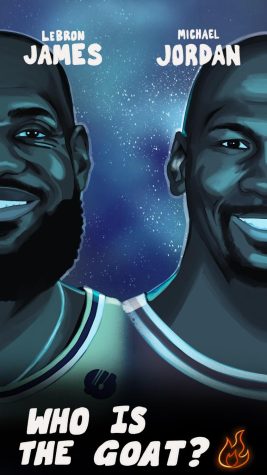 In the series' last three games, James averaged 36.3 points per game, 11.7 rebounds and 9.7 assists per game. He also shot 50.6% from the field and 42.1% from three. In that stretch, he averaged three steals and three blocks per game on the defensive end.
James dropped 41 points in back-to-back elimination games during this period, becoming the first-ever NBA player to do so.
Continuing his statistical feats, the 4x NBA Champion became the first-ever player to lead both teams in every primary stat (points, rebounds, assists, blocks and steals) during the series.
One counterargument people have against LeBron is his finals record, which sits at 4-6. However, there is much needed context that can be absent during debates. 
James' first finals loss came against a dynasty San Antonio Spurs team that consisted of power forward Tim Duncan, point guard Tony Parker and shooting guard Manu Ginóbili – and they were coached by the great Gregg Popovich. 
The Spurs won 58 games and had the second ranked defense. Their net rating of +9.3 led the entire league in 2007. This is the team that James had to face in the NBA Finals at just 22 years old. 
In 22 total finals games versus the Golden State Warriors, James averaged 33 points per game, 11.5 rebounds, and 9.3 assists per game. In both the 2017 and 2018 finals, James had to face the Warriors alongside future hall of famer Kevin Durant with little to no help. 
During the 2018 playoff run, the only other teammate that averaged double-figures was power forward Kevin Love. He averaged 14.9 points per game and 10.2 rebounds during their run; however, he shot just 39.2% from the field. 
Both finals matchups are well known for being extremely lopsided. This is the same case as the 2015 postseason, in which point guard Kyrie Irving broke his knee cap and Love suffered a shoulder injury versus the Celtics in the Eastern Conference Finals. Irving and Love's injuries kept them out for the remainder of the postseason, thus leaving James as the lone all-star. 
Down his two stars, James still took a 2-1 series lead over the 67 win GSW. He capped off game three with 40 points, 12 boards, eight dimes and four steals. He dropped 14 points in the fourth quarter while shooting 7-8 (87.5%) from the free throw line. 
The Cavaliers would eventually lose the series in six games. James finished the finals with averages of 35.8 points, 13.3 rebounds and 8.8 assists per game. Despite his amazing performance, one man can only do so much. 
From a pure basketball standpoint, James is the better rebounder, passer and playmaker. Not only that, but his scoring production and efficiency are neck and neck with that of Jordan. 
Everything James has done since 2016 has merely been the icing on a well-baked cake.
The kid from Akron is showing no signs of slowing down, as he's averaging a healthy 29.5 ppg, 8.4 rpg and 6.9 apg in season number 20. It appears the GOAT looks to only add to his lasting legacy.
View Comments (3)
Donate to The Lion's Roar
Your donation will support The Lion's Roar student journalists at Southeastern Louisiana University.
In addition, your contribution will allow us to cover our annual website hosting costs.
No gift is too small.
About the Contributor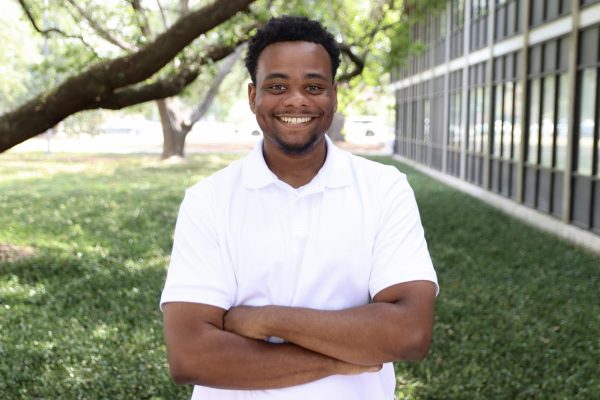 Troy Allen, Staff Reporter
Troy Allen is a senior mass communication major with a concentration in sports journalism. He joined The Lion's Roar as a staff reporter in September...