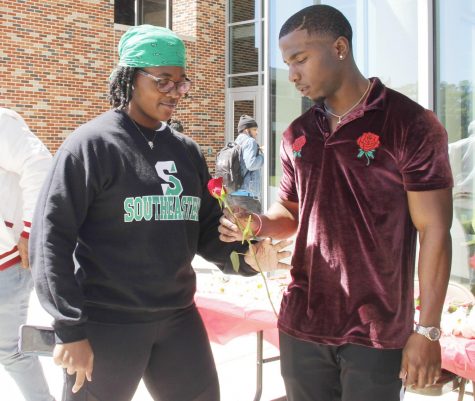 Johnathan Zeringue, Staff Reporter

March 28, 2019
For Women's History Month, Kappa Alpha Psi Fraternity, Inc. held "Karnation Wednesday" to honor women on campus. The fraternity set up outside the War Memorial Student Union on March 27 from 11 a.m. to 2 p.m. Fraternity members passed out roses and treats to women passing by in hopes of brightening...
Shaelyn Martinez, Staff Reporter

March 21, 2019
Hammond BBQ, Inc., a non-profit organization, will host the 17th "Hammond Smokin' BBQ Challenge" with competition, barbecue and charity. Each March, the event attracts people from the local and national area to participate. The barbecue will include the Kansas City Barbeque Society contest, the Backyard...