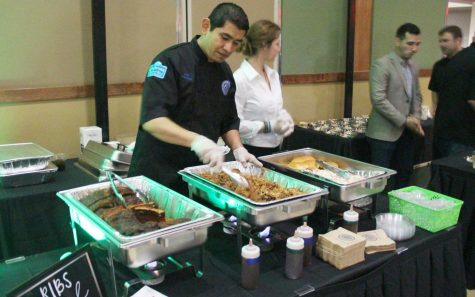 Gerard Borne, Staff Reporter

April 1, 2019
University Advancement raised money and displayed some of Hammond's most popular dishes at the 35th annual "Chefs Evening." The event was held in the Student Union Grand Ballroom on March 31. Lisa Patti, donor relations coordinator, discussed the history of "Chefs Evening." "Restaurants all...
Maiah Woodring, Staff Reporter

February 6, 2019
With the agreement of Our Mom's Restaurant and Bar to accept Lion's Lagniappe in November of last year, the number of Lagniappe vendors increased to 39. Installation was complete, and card services have been available since December. Stefan Watts, manager of Our Mom's, acknowledged that he has...