Kinesiology offers futures through employment
Careers can be built through the promotion of fitness, whether it is through human anatomy or floor planning.
With six concentrations, the Department of Kinesiology and Health Studies offers internships and career preparation from the field of physical therapy to sports management.
Daniel Toups, an instructor of kinesiology and health studies, shared that his long-time passion for fitness led him to switch from a career of being an engineer manager to a fitness instructor.
Toups said that he builds the strongest connection with the students during weightlifting courses.
"Sometimes, I'll have a partner workout, and if I have an odd number of students involved in that workout, then I'll do it with them," explained Toups.
In his strength and conditioning program class, Toups allows students to redesign a fitness area through a class project. For this semester, their project was to build a new layout for the fitness floor at the Pennington Student Activity Center.
"In partnership with the rec center over there, I would take my students over there," said Toups. "They get the inventory, take pictures, look at the layout. Many of them work out there already, so they have some ideas on how to improve it. I give them a budget, and they get to actually redesign the fitness room."
For Taylor Alonzo, a sophomore kinesiology major, her history in high school sports led to her interest in human anatomy.
Alonzo explained how her perspective on the department has evolved since becoming a student.
"I thought I wasn't going to like it as much, but then it started getting really interesting now that I'm in my sophomore year," shared Alonzo.
Opportunities for career exploration lie outside the classroom, according to Daniel Hollander, human performance program coordinator and professor of kinesiology and health studies.
Having worked and volunteered at several establishments throughout his collegiate career, Hollander explained that one underutilized way of gaining field experience is through volunteering.
"I don't think that students realize that volunteering is skill-building for free," discussed Hollander. "Early on, I knew that I would volunteer to help at health screenings. We have many of our graduates that have gone on and have opened up health screening companies, but they don't think about that."
For those looking for a college job or internship, Hollander listed some of the opportunities that the YMCA offers that build towards a long-term career.
"You can get CPR certified," said Hollander. "You can get program director certified with the YMCA. You can get personal trainer certified with the YMCA."
Toups believes that the most successful students, regardless of concentration in the department, are those who understand the scientific concepts as well as have empathy and make connections.
"At the end of the day, whether you're a personal trainer or physical therapist, you need to understand anatomy and physical movement, but you also need to understand a little bit about human psychology," explained Toups.
Students who wish to learn about kinesiology but not major in the field can learn how to take vital signs and measure someone's fitness, according to Hollander.
When it comes to searching for a career within the department, Hollander advised students to not be afraid to make mistakes and to not wait for the seemingly-perfect job opportunity.
"You miss it if you're waiting for just the very right one," discussed Hollander. "Just get in there, get involved, start finding something and learn what you like and what you don't like. The hidden gems are the ones that you find in your own pocket. They're not necessarily the best jobs or best whatever. They're the ones that you find about you."
About the Contributor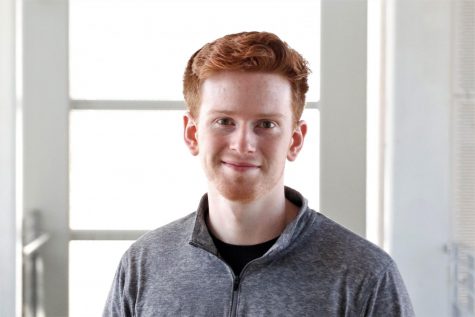 Jacob Summerville, Editor-in-Chief
Jacob Summerville, a history and political science major, has worked at The Lion's Roar since September 2017. A native of Greenwell Springs, LA, Jacob...