Faculty and students weigh in on online classes
For students who cannot attend lectures, the university provides the option of taking online classes.
All coursework for these online classes are completed on the student's own time. Homework, quizzes and tests are 100% online.
Many students who take online classes do so because it makes it easier to balance their schedules. Joseph Kelley, a sophomore accounting major, expressed that online classes are easier to manage.
"It is way easier for me to take a class online because I can get things done on my own time," shared Kelley. "I don't have to worry about being in a situation where I have to choose my work or my family over my coursework."
By taking online classes, Kelley feels that he is able to learn at his own pace.
"I am not pressured or anything by the teacher moving too fast," said Kelley. "I can learn the material on my own time and however I wish to absorb that information. The professors I have had for online classes are also very responsive to their emails and are always available in case any students fall behind."
Lauren Doughty, instructor of history, has been teaching online classes for six years and feels that online classes are a great tool for student outreach.
"It is a great opportunity for students who are not able to attend lecture-based classes because of outside influences," stated Doughty. "This allows those types of students who cannot attend classes in a real classroom setting to further their education. It gives them a real tool in which to complete their education. Especially because Southeastern tends to attract a lot of commuters who are all geographically spread out, so it provides more flexibility to those students."
Doughty explained that universities are encouraged to promote online classes due to high student demand.
"The people that are asking for online classes are typically the students," said Doughty. "It is really a student-led effort. They petition the schools to adopt this because they do not feel their schedules can easily accommodate traditional classes."
Compared to teaching a traditional lecture class, Doughty explained that online classes require far more preparation in advance.
"It is easier and more difficult in some strange way," shared Doughty. "All of the quizzes, assignments and tests need to be online because it needs to be in place and ready to go on the first day of the semester. Whereas with other courses, you can move things around and adjust to circumstances. These systems are more rigid, but it allows students to complete the work at their leisure."
For Doughty, one of the biggest challenges of teaching online classes is the lack of interaction between the teacher and students.
"I get to know students in traditional classes because I see their faces, and they sit across from me every day," stated Doughty. "Whereas online, communication is away and is mostly done through email. You lose some of that personal interaction that you get with students."
Nicole Youngman, an instructor of sociology, feels that online classes play an important role in the modern world.
"They definitely have a place," said Youngman. "Especially with a commuter campus like us where we have so many students who have jobs or kids. They can be a godsend for people who have trouble getting back in forth from campus."
Though Youngman feels online classes are a huge benefit to students who have busy schedules, she does not feel they can truly replace regular classes.
"I am very glad that we do online classes but I do not think it is a complete substitute for an on-campus experience," said Youngman. "There are some things that I cannot do online but overall, I think they are a really good idea, and I am glad that we are doing them."
Leave a Comment
Donate to The Lion's Roar
Your donation will support the student journalists of The Lion's Roar at Southeastern Louisiana University. Your contribution will allow us to cover our annual website hosting costs. No contribution is too small.
About the Contributor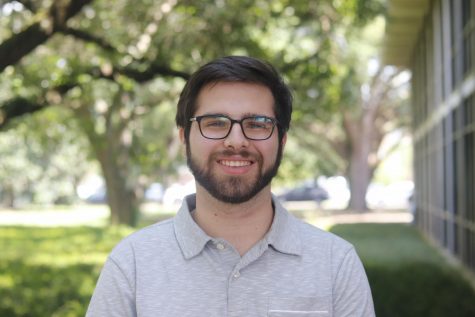 Dylan Meche, Opinions Editor
Dylan Meche is a Political Science major from Baton Rouge and serves as Opinions Editor. He has been a reporter for The Lion's Roar since August of 2019....