University health center teaches students about Medicaid.
The University Health Center hosted a Medicaid Drive to inform students about the importance of having health insurance and give them an opportunity to apply.
Staff members worked the tabling event to spread awareness on the availability of Medicaid and its benefits. 
Sarah Gray, a senior health education major and promotion major for UHC, explained that Medicaid is obtained through certain qualifications.
"Medicaid is government assistance," explained Gray. "It's health insurance, and it goes by income. So basically, if you meet the qualifications you can get public insurance."
Medicaid assists people of all ages who have limited income and resources, but some people are not informed about this health insurance program. 
Gray shared that many students struggle to maintain their medical benefits.
"I believe that a lot of students may not know that they're not covered," said Gray. "A lot of Medicaid students do fall off at the age of 18, so they have to reapply. We want for them to know that it's possible for them to sign up for low-cost insurance."
The health center provided statistics on their display to reveal that many students are uninformed about health insurance and other financial terms. 
Gray discussed the results from her research.
"A lot of the survey responses that I got, the students didn't know what a deductible was, and they didn't know why they didn't have health insurance," explained Gray. "Almost 9% of these people didn't have insurance at all and weren't covered, which is why we want to assist them."
The UHC also provided information about other forms of assistance outside of health insurance. 
Esau Aguirre, a freshman sociology major, shared why he decided to apply for health insurance.
"I'm signing up for health insurance and food stamps because I'm a college student who makes minimum wage, along with having to pay bills," shared Aguirre. "I live off campus simply because I can't afford living on campus, so I felt like this was a good thing to check out."
Aguirre also shared his appreciation for the services provided at the university.
"I really like the services they've given here at Southeastern," commented Aguirre. "It helps a lot when there's a benefit you didn't even know about, and it's just there for you."
About the Writer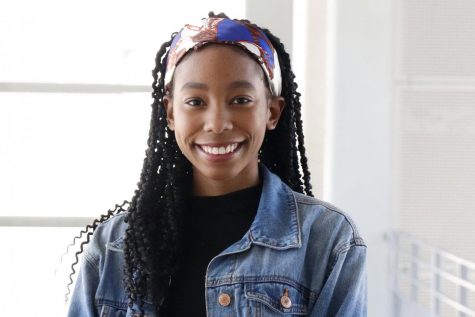 Symiah Dorsey, Photo Editor
Symiah Dorsey is a communication major from Laplace and serves as Photo Editor. She grew up in Ramstein, Germany and is passionate about traveling and...