African history on display
Located less than three miles from the university, a museum preserves African American culture.
Opening in 2007, the Tangipahoa African American Heritage Museum and Veterans Archive comprises artifacts, photographs, paintings and murals to promote African American history and its development in the United States.
Delmas Dunn, president of TAAHM, explained how the museum can appeal to students.
"History is not taught out of the schools, and this is one of the ways for them to learn about history, learn about African American civilization," shared Dunn. "Not only the young, but I think just people in general, the more that you know about your past, the more that you have an understanding of how people react to certain things."
Dunn explained that there are 21 murals in the museum ranging over several decades of history.
For one section of the museum, visitors can learn about inventions started by African Americans.
Dunn explained that there can be ambiguity with the accreditation of some inventions to the slave who made it.
"Some they take credit for, and some they don't take credit for because during the time that you were a slave, the master took credit for the invention," stated Dunn.
Another room includes pieces from the state archive that depict the history of the civil rights march from Bogalusa to Baton Rouge that took place in 1967.
Outside the exhibitions, the "Black Tie Affair" is a fundraiser event for the museum.
"It's a time that we set aside to bring ethnic groups together and raise money for the museum," shared Dunn. "I think the high point of this is getting the ethnic groups together and letting them enjoy conversations and communicating."
TAAHM also has a group of members who serve as volunteers to help run the museum and any events that are hosted.
This summer, the museum will be offering a 2019 STEM/Aviation Summer Camp for grades 6-12. Registration forms can be found on the museum's website.
Dunn shared that the museum has attracted groups from all around the area.
"We have schools from New Orleans, Baton Rouge, St. Tammany," said Dunn. "We even have bus-loads of people come as far as Mississippi to visit the museum."
The university has had a lasting connection with the museum, according to Dunn.
"Southeastern's one of our strongest supporters," stated Dunn. "At one time, they had a genealogy lab here, and they took care of that for us. Even until today, they constantly check and see whatever they can do in order to assist us in whatever we're doing."
There also used to be an assignment that required students to visit the museum.
Dunn believes that connection benefited the students, and he hopes to rebuild it in the near future.
"We're definitely trying to get that back because when they were able to come and visit the museum, a lot of times I would be here and would have conversations with them, and a lot of things that we talked about, they didn't know," shared Dunn. "I think that the better you know people's civilizations, the better that you understand the world."
Leave a Comment
Donate to The Lion's Roar
Your donation will support The Lion's Roar student journalists at Southeastern Louisiana University.
In addition, your contribution will allow us to cover our annual website hosting costs.
No gift is too small.
About the Contributor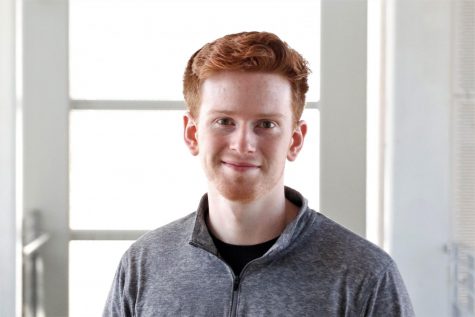 Jacob Summerville, Editor-in-Chief
Jacob Summerville, a history and political science major, has worked at The Lion's Roar since September 2017. A native of Greenwell Springs, LA, Jacob...