Southeastern basketball hoping a turn of the calendar treats them well
2023 is upon us and the Lions are looking to start the new year on the right foot, as the end of 2022 was a mixed bag for Coach David Kiefer's squad of new faces.
SLU men's hoops currently sit at 6-8 after facing an array of tough non-conference opponents. 
The Lions defeated Loyola New Orleans 90-72 in its season opener at the UC nearly two months ago (Nov. 7) before heading on a westward road trip to take on Colorado State (Nov. 11) and Wyoming (Nov. 13). 
Southeastern only trailed the Rams in Fort Collins, Colo. by two points at halftime, 42-40 but failed to hold a lead at any point during the contest. 
The Green and Gold managed to tie the game at 62 with 7:10 remaining, but were outscored 18-7 from that point on, ultimately losing 80-69. 
Three Lions reached double figures, with senior guard Christian Agnew leading the way. 
The UTEP transfer finished with 14 points and was joined in the attack by Boogie Anderson and Mehdi Pissis, who had 12 apiece. 
SLU's fate fared better a state north in Wyoming as coach Kiefer's side came out victorious 76-72.
With both teams tied at 38 heading into the locker room, Southeastern edged the Cowboys 38-34 in the second period of play to move to 2-1 on the season. 
The Lions never trailed after halftime and led by as much as 12 with 3:41 to play. 
It was a true team effort as all 10 players who received minutes scored at least three points. 
Agnew paced the Green and Gold with 15, while UT Rio Grande Valley transfer Donte Houston put up 13. 
Efficiency was key in the win as SLU shot 28-58 (48%) from the field on six fewer shot attempts than their opponents, who went 20-64 (31%) on the night.
A return east of the Mississippi in the Appalachian State MTE provided a challenge for Southeastern, with the squad dropping two of its three games in Boone, NC.
After trailing by as much as 16 with 12:11 to play in the Lions' first matchup vs. Kennesaw State, SLU stormed back, getting within one point of the Owls at the 1:08 minute mark. 
However, Southeastern's comeback attempt was thwarted as Kennesaw State scored the game's final three points to eke out a 72-68 victory. (Nov. 18)
Senior transfer Boogie Anderson scored a career-high 23 points in the loss.
The Lions' next opponent was the Campbell Camels and the contest proved to be a doozy. (Nov. 19)
Both teams endured a sluggish start in the first half with the scoreboard reading 4-3 in favor of Campbell, with over six minutes played. From 17:50-14:42, neither side managed a point –  a scoring drought of 4:08.
Things eventually picked up and the Camels went into halftime up 30-22. 
Campbell stretched its lead up to 20 points with just under five minutes to play and seemingly had a vice grip on the Lions. 
That's when the unthinkable happened. Southeastern went on a 29-8 surge over the final 4:58 of play to stun the Camels, 70-69. Per the NCAA record book, this was the largest ever comeback with under five minutes to go in a college basketball game ever. 
Trailing 69-68 with three seconds remaining, SLU inbounded the basketball to Anderson, who dribbled into the lane and put up a floater which found the bottom of the net at the buzzer, giving Southeastern a miraculous win. 
The former South Dakota guard put up 17 while freshman backcourt mate Sami Pissis scored a career-high 20 points in the win.
In the Lion's third and final game of the MTE (Nov. 20), host Appalachian State beat them 83-74 using a strong second half as the Mountaineers trailed 35-30 at intermission. 
With a 3-3 record, the Green and Gold returned to the confines of the University Center to take on William Carey whom Southeastern defeated 96-62. (Nov. 26)
Junior point guard Roscoe Eastmond finished with a career-high 20 points converting four of his six three-point attempts. 
Agnew added 19, while Houston scored a season-high of 15. 
A trip to Cincinnati, Ohio to face Xavier was next up on the docket. SLU was simply outmatched by a now ranked Musketeers team, 95-63. (Nov. 30)
Xavier is fresh off defeating No. 2 UConn by 10 points at home and currently sits at 18th in the AP poll. 
The Lions stayed in Ohio to take on Dayton to kick off the month of December. 
Southeastern held a 38-37 halftime lead and were knotted at 51 apiece with 11:18 to play but ultimately fell 80-74 to the Flyers. (Dec. 3)
Agnew paced SLU with 20 points powered by five three-pointers. 
Belhaven was the Lions' next opponent with the game at the UC. (Dec. 7)
Southeastern came away with an emphatic 107-71 victory as the team scored its most points all season. 
Five SLU players finished in double figures; junior forward Nick Caldwell led the way with a career-high of 23 to pair with 11 rebounds for a double-double. 
The Lions opened conference play early against Nicholls in Thibodaux and were beaten soundly 88-73 by the Colonels. (Dec. 15)
A return to Hammond vs. Troy resulted in another loss. The visiting Trojans pulled away late to win 77-71. (Dec. 17)
Caldwell put up his second successive double-double of the season (19 points and 10 rebounds) but it wasn't quite enough.
Southeastern got back in the win column against Southern on Dec. 21 at home, taking down the Jaguars 80-62. 
Sophomore guard Roger McFarlane's 20-point performance propelled the Lions atop the food chain vs. their fellow felines. The Fort Lauderdale native also added eight rebounds and four assists.
SLU dropped its latest matchup vs. SEC foe Vanderbilt in Nashville on Friday (Dec. 30) 93-55. 
Freshman forward Brody Rowbury paced Southeastern with a season-high of 18 points. 
Next up for the Lions is HCU at the UC today, Jan. 5 at 7:30 p.m. 
This marks the team's first game of 2023 and also is the start of an all Southland Conference schedule remaining on the season. 
View Comments(1)
Donate to The Lion's Roar
Your donation will support The Lion's Roar student journalists at Southeastern Louisiana University.
In addition, your contribution will allow us to cover our annual website hosting costs.
No gift is too small.
About the Contributors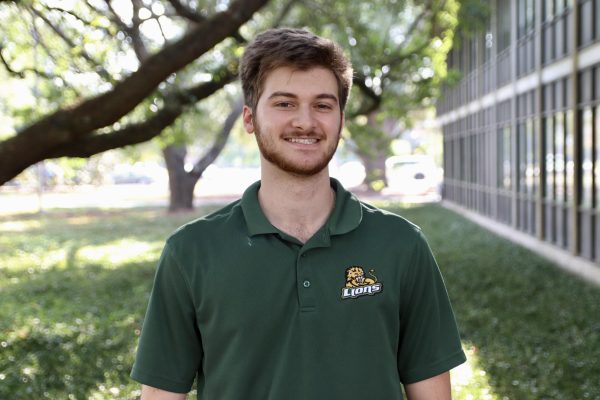 Chase Gispert, Sports Editor
Chase Gispert is a communication major with a concentration in sports communication. He joined The Lion's Roar in March of 2021 and now serves as Sports...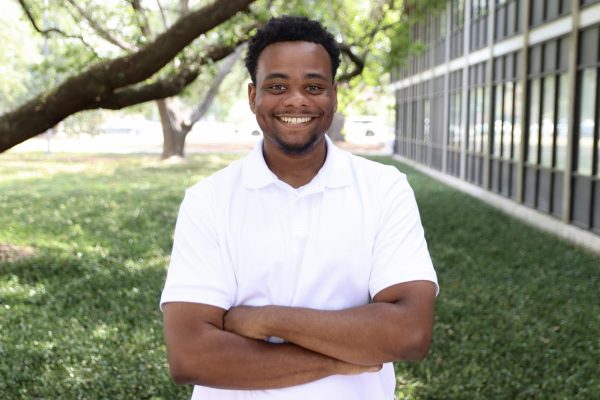 Troy Allen, Staff Reporter
Troy Allen is a Senior Mass Communication major with a concentration in sports journalism. He joined the Lion's Roar as a staff reporter in September...