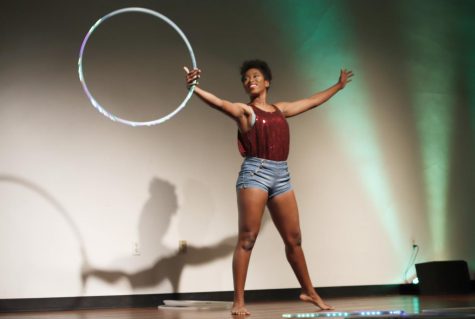 Gerard Borne, Staff Reporter

March 28, 2019
Students showed off their talents from singing or beatboxing to stand-up comedy on stage at the Campus Activities Board's talent show. The performances entertained an audience in the Student Union Theatre on March 27. Ariana Robinson, a freshman art major, took first place with a hula hoop performance. "It...
Gerard Borne, Staff Reporter

March 25, 2019
With the entertainment industry seeing recent success in talent competitions, the Campus Activities Board organized its own version of a talent show. Scheduled for Wednesday, March 27 at 6 p.m. in the Student Union Theatre, the talent show can include performances beyond singing and dancing. Noilen...