University earns social mobility ranking
The university was recently ranked 108 out of 1400 universities in U.S. for its prominence in social mobility.
The ranking was published in the article "Top Performers on Social Mobility" compiled by U.S. News and World Report. The university was distinguished as a top 125 school in the southern region of the U.S.
The ranking evaluates schools that support students who have a financial underrepresentation and first generation college graduates.
"Economically disadvantaged students are less likely than others to finish college, even when controlling for other characteristics," said U.S. News. "But some colleges are more successful than others at advancing social mobility by enrolling and graduating large proportions of disadvantaged students awarded with Pell Grants. The vast majority of these federal grants are awarded to students whose adjusted gross family incomes are under $50,000."
Anthony Ranatza, director of admissions, explained how students with less support are affected in college.
"Everything in a student's life can affect their studies," commented Ranatza. "Just like a job, going to college is not easy and takes a lot of work.  We encourage all of our students to find their balance in school and life. When students are struggling, reach out and seek help – from counseling to advising, tutoring to mentoring. Our faculty and staff are all here to help every student."
Ranatza was not surprised by the university ranking.
"I think it is time we show our excellence to the country and be recognized for our success," stated Ranatza. "As Louisiana's third-largest university, our programs are constantly receiving national attention. Take a look at the number of rankings posted on the banners around campus. Our recipe for success is our core values: excellence and caring."
Ranking affects future enrollment at the university.
"We take a lot of pride in great rankings," commented Ranatza.  "Future students want to attend a great university at an affordable price and these rankings showcase our success and commitment to our students. Being in the top 10% of all colleges and universities is outstanding.  Our job in admissions is to ensure more students learn about all of the amazing programs and opportunities which await our future students."
Ranatza believes that a student's background should not affect their education and college experience.
"All of our staff in admissions are here to help all students," commented Ranatza. "Regardless if you are from a small town or big city, with persistence and dedication. I believe students can achieve their goals. Our job in admissions is to provide admission to qualified students regardless of social mobility. We want to see more students be successful and enrolled."
Other Louisiana universities that were recognized by U.S. News and World Report for being a social mobility school were Xavier University of Louisiana, Grambling State University and Northwestern State University of Louisiana.
The list of schools ranked for social mobility can be viewed in the U.S. News and World Report website.
About the Contributor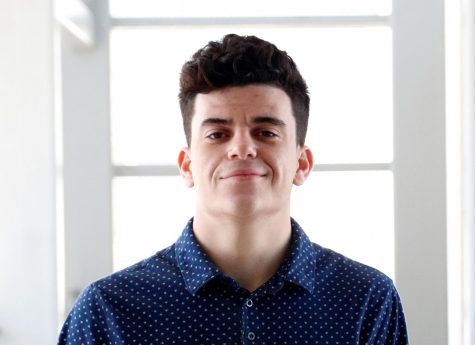 Gerard Borne, Editor-in-Chief
Gerard Borne is a Communication major from Norco, LA. Borne began working at The Lion's Roar in the fall of 2018. Borne plans to become a sports agent...