Finding friends in a variety of ways
The feeling of being alone is often a terrifying thought, especially when embarking on a new step in life.
When I first graduated high school and began my freshman year at Mississippi State University, I grew worried from the fact that I would have to start over and find new friends. It was a literal case of "new year, new me" as I knew I would not be able to stay involved with the same clubs or clique of friends that I was used to.
I must admit that going to college was not a piece of cake that they make all the cliché movies out to be. It took a small deal of patience for me to finally meet the people who would accept me for who I am.
The first breakthrough for me was during my second week on campus. My "soon-to-be" best friend, Brady, sat by me in class and began talking to me since he was a freshman. He was in the same boat as me. We instantly hit it off, and it helped that we shared similar class schedules and were both chemical engineering majors. From that moment on, we did almost everything together, including dining out and watching sporting events.
Another way I went about making new friends was through bonding over work. Around September, I began working at the Boys and Girls Club of Starkville, and I was assigned to help out the teacher, Justice, with his class. On a Friday night after work, Justice invited me to go to a fair with his friends, and I reluctantly agreed. It turned out to be one of the best decisions of my life as our group were all coworkers. Soon, I was able to depend on my new friends and come to them if I needed someone to talk to.
It was definitely not as quick of a process as my relationship with Brady was. However, not every friendship is made in the same fashion and the same amount of time. It did not change the fact that both sets of friends were equally important to me.
Due to other circumstances, I transferred to Southeastern Louisiana University my sophomore year. While I still talk to my friends at Mississippi State University as often as possible, I had to make the transition once again to a new school. Fortunately, I used my prior experience of moving to a new place to help me find companions.
At the beginning of the year, I knew I had to change my system up a little bit as a means to find friends. When I first arrived on campus, it seemed friendly, and the size of the school felt smaller than my previous college. This worked to my advantage as I found out about events quicker, and soon, I ran across the Campus Activities Board.
They were having their opening interest meeting, and at first, I was cautious to join such a large organization so soon. Yet, from the time I met the board members and students involved with the organization, I knew I was where I needed to be. Their warmth and pride instantly wore on my caring personality. I have made so many friends from CAB, and I even became an orientation leader for the university alongside a couple of them.
While I was able to make friends in college through clubs, work and class, there are a variety of situations that can lead to lasting friendships. Deep down, we are all a little lonely sometimes, and this means it is essential to find people who share your common interests and make you feel at home.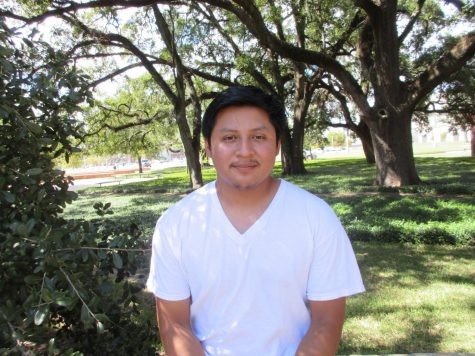 Leave a Comment
Donate to The Lion's Roar
Your donation will support The Lion's Roar student journalists at Southeastern Louisiana University.
In addition, your contribution will allow us to cover our annual website hosting costs.
No gift is too small.