The perception of art degrees
While some may view art degrees as impractical, such an education may help develop problem solving, organization and communication skills.
According to Dale Newkirk, head of the Department of Visual Art and Design, there are various career options to choose from with an art degree. Those options range from a graphic designer or theatre and film designer to a museum curator.
Newkirk noted that art requires a certain level of imagination.
"It is important to note that making art is an act of problem solving," said Newkirk. "Creative problem solving is a skill that is in demand. Employers can teach someone what they make or produce, but they need people who can think and communicate clearly."
Art can be utilized as a medium for the transmission of themes.
"Art students learn how to think and to communicate complex ideas through a visual language," explained Newkirk. "An artist's job is to convey meaning to an audience through visual experience."
Megan Sanders, a senior art major, shared that she has always been passionate about graphic design due to the junction of art and business as it pertains to optical communication.
"Art is a means of communication whether that manifests in visual art, music, theatre or literature," said Sanders. "It's important to thoughtfully consider what you as an individual are contributing to the conversation."
For Sanders, one reward of exposing students to a variety of art forms is being able to approach a problem from different perspectives.
"Artists develop methodologies to approach projects from not only a practical level, but also from a conceptual space," explained Sanders. "You learn to ask 'why?' as often as 'how?' when making art."
Savannah Perrin graduated in 2017 with an art degree and works at Dynamite Dumpsters as the head of marketing.
The belief that an art degree will not lead to many opportunities deterred Perrin's fascination with the subject.
In choosing graphic design, Perrin believes she acquired an abundance of skills including the ability to organize.
"In majoring in graphic design, I was able to learn to organize my files and my knowledge," stated Perrin. "I use that skill not only at work but also at home, and I am constantly trying to grow that."
Newkirk explained that art can be significant not only in an individual's life, but also in the world.
"Art creates meaning in one's life, and being an artist is a job that has meaning and value in society," shared Newkirk.
Sanders expressed the value of an education pertaining to certain job.
"A degree in art is, in essence, just like any other degree," said Sanders. "Its value depends on your goal. If you want to be a gallery-exhibiting artist, an art educator or even a designer or animator, then an art education is invaluable."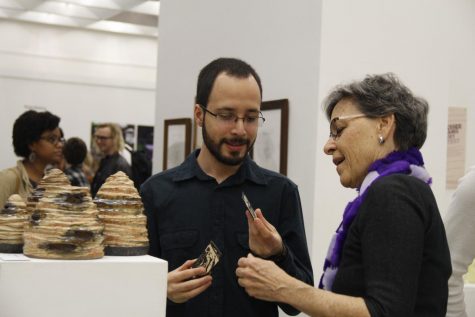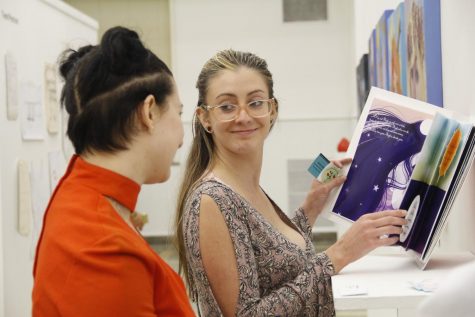 View Comments (1)
Donate to The Lion's Roar
Your donation will support The Lion's Roar student journalists at Southeastern Louisiana University.
In addition, your contribution will allow us to cover our annual website hosting costs.
No gift is too small.