'Dracula' actors honored at this year's Vonnies
Alpha Psi Omega celebrated the end of the season for their performances with an award ceremony.
The Vonnies was held at the Vonnie Borden Theatre on May 18 at 7:30 p.m. where those associated with the theatre department and APO were recognized with awards.
The university theater department perfrmed four plays during the 2018-2019 season. These performances included "Dracula," "Everyman: A Modern English Version," "She Danced with a Red Fish" and "Almost Maine."
Payton Core, a senior general studies major with a concentration in theatre, received the Best Actor Award for her role as Dracula, which she says was the hardest role she has ever had.
"Every ounce of my being went into Dracula," said Core. "The beast was Dracula from my shoes, to the fangs, to the magic I had to work with the smoke machine, secret entrances. It was rough. The full body make up, the dress that dragged the ground, it was wild from start to finish."
Colin Ross, a 2018 alumus, received Best Actor Award for his performance as Dr. Stewart in "Dracula."
"I feel I kind of came full circle here because I've been in a Jim Winter show every season that I have been here," said Ross. "This one was a combination of that whole director-actor relationship. It was a dramatic role that I am not really known for usually. But, with with a lot of guidance from Jim over the time I've been here, I think I really drew into it."
Core felt honored to have received the award.
"It makes me really happy to know that the performance really pleased other people 'cause at the end of the day that's a lot of what theatre is," said Core. "Not all of it but that – that's a lot of what theatre is – is entertaining your audience. So, it really means to know that you did it,  and you did it well."
Ross expressed his respect for all members of the department.
"I have a a lot of respect for all the talent and the skill that I see in this department and the organization," articulated Ross. "Just to be recognized among all of that is just huge. It's humbling."
Taylor Meng, the president of Alpha Psi Omega, was satisfied with the overall season for the department.
"For APO, it was, in my opinion, one of the best seasons that I have worked here, which I was really honored to be able to help bring together."
Meng was happy to be a part of the season that was successful.
"Overall, the season has been incredibly wonderful for everyone," expressed Meng. "It was just so fun to be a part of."
Leave a Comment
Donate to The Lion's Roar
Your donation will support The Lion's Roar student journalists at Southeastern Louisiana University.
In addition, your contribution will allow us to cover our annual website hosting costs.
No gift is too small.
About the Contributor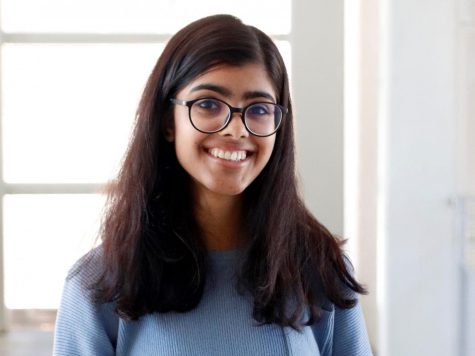 Prakriti Adhikari, Editor-in-Chief
Prakriti Adhikari is an accounting major and an international student from Kathmandu, Nepal. Adhikari has been working with The Lion's Roar since Fall...