Getting in shape this summer
With the loss of continuity in students' schedules over the summer, many can struggle with maintaining healthy habits.
Dr. Ryan Green, assistant professor of athletic training, talked about the best way to stay in shape over the summer.
"The first step everyone should do is to make a personal workout or physical activity schedule," explained Green. "Everyone has a schedule set in stone when the school year is in place because there is limited time to do things, but when it's summer, no one has a set schedule."
Green offered some advice on maintaining a healthy diet.
"Focus on where to eat and more specifically what to eat," said Green. "Many people will decide at the last minute where to eat and that can lead to unhealthy meals. If someone wants Doritos, that's fine, but just take five chips out of the bag and save room for dinner and don't go on a Dorito binge."
The loss of access to amenities offered by the university over the summer can affect students' lives.
"When people are in school, they have access to stuff like the Pennington Center, the Kinesiology pool or the two mile loop around campus," stated Green. "It's easy to get plugged in at school, but when people go home their communities may not have stuff like that. People also have a good nutrition source like the Mane Dish. The Mane Dish offers a lot of healthy food to students and faculty."
Exercising with a group of people who have the same fitness goals and healthy mindset can be beneficial, according to Green.
"It does not matter who is in your group – just join one," clarified Green. "Don't be picky. It's good to have motivation within a group of people."
Green suggested push-ups, planks and 20 minute cycles as the best exercises to do.
"Just keep it simple," said Green. "If that doesn't work, then change it up. Walk to a local park and see what they have around and come up with your own hybrid workout."
Diet trends can be found online, but Green shared that not all diets are created equal.
"Some diets work for certain people," explained Green. "It's not all about these diets like the Keto and Atkins diet. Make your own healthy, homemade diet. If that doesn't work for you, then talk to a trained professional that knows what they're doing."
Green also touched on the monetary burden some fitness plans come with.
"Some people may not be financially stable to afford a health club or diet plan, so to that I just say to be creative," stated Green. "Talk to other people, learn their workout plans, see what they're doing. See what may be available at a second-hand workout store."
Students staying in the Hammond area have resources such as the Pennington Student Activity Center.
"The Pennington has group exercise classes during the summer," shared Seth Thomas, director of the Recreational Sports and Wellness. "There is a 10,000-square-foot facility that has a gym, basketball courts and an indoor track for those interested. Over the summer, our operation hours are Monday through Friday 5:30 a.m. until 7:00 p.m. on Saturday 9:00 a.m. to 7:00 p.m. and Sunday 3:00 p.m. to 8:00 p.m."
Thomas discussed the physical and mental benefits visitors can reap from the rec center.
"The Pennington provides a chance to be more social with other people," said Thomas. "It's a good way to stay cool with a great air conditioning system. There's many different types of workouts for people to do. There's not just the fitness center – you have the track and the basketball courts also, and there's friendly staff to assist anyone's needs."
Non-students and faculty can also utilize the facility. Visit the Recreational Sports and Wellness webpage and review the membership tab for more information.
Leave a Comment
Donate to The Lion's Roar
Your donation will support The Lion's Roar student journalists at Southeastern Louisiana University.
In addition, your contribution will allow us to cover our annual website hosting costs.
No gift is too small.
About the Contributor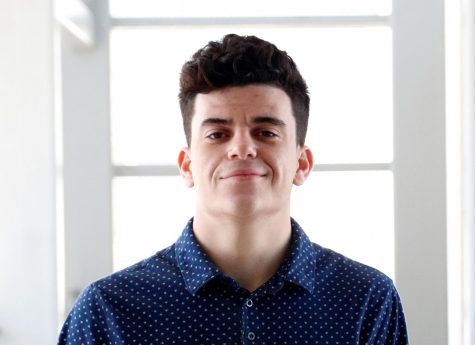 Gerard Borne, Editor-in-Chief, The Lion's Roar Newspaper
Gerard Borne is a communication major from Norco. Borne began working at The Lion's Roar in the fall of 2018. He plans to become a sports agent upon graduation.