Grubhub makes ordering food on the go easier
Dining Services has seen some changes in the online food-ordering system with the use of a rebranded mobile application.
Tapingo service has been replaced by Grubhub, an online food-ordering marketplace.
The change happened on campus as a result of Grubhub buying out Tapingo.
Robin Parker, director of marketing and strategic initiatives at Auxiliary Services, informed that even though the names are different, the university is still collaborating with the same team.
"Tapingo was acquired by Grubhub in the fall of 2018, and since then, they've replicated the Tapingo app into a dedicated section of the Grubhub app called campus dining," said Parker. "It's the same great teams and systems powering the program, just under a different brand."
While Tapingo was designed only for ordering food on campus, Grubhub allows users to order food beyond campus territory.
Parker informed that since the company is branding itself with a new banner, the change did not impact any administrative aspect. The only change for students ordering food using their phones is that now they can order food off-campus as well from the same application.
"Students that have used Grubhub previously for ordering from off-campus restaurants and Tapingo for ordering when on campus can now enjoy finding all of their favorite spots from the same app," said Parker. "Everyone will get to enjoy the same restaurants and menus and continue to use previous payment methods and connect their Tapingo accounts to pull in their order history and favorites as we also continue to develop new features too."
The system is mainly intended to help students order food in between classes. Jorie-Brae Morgan, marketing manager for Aramark and Dining services, explained the process that goes in after students place orders.
"We have an app that we can go in our end, on the technology side and let's say we wanna order a chicken sandwich from Chick-fil-A. We can go in and press that and it will tell you how long the wait line is, and we have all that in our system," explained Morgan. "We handle it on our end and if we don't have it, we'll take it out, and if we do have it, we will click it back in."
On-campus food locations receive the orders in the form of tickets. Greg Navarra, assistant food service director for Dining Services, explained the ticket system.
"It comes in a ticket basically," said Navarra. "Once students push order in, it comes over a printer, the ticket prints and workers take that and they read the ticket and go ahead and make it."
Students can pick up their orders after they receive a notification when their food is ready. This helps increase efficiency in ordering and preparing food.
"As you've already seen, there are Grubhub pickup zone signs installed at every on-campus dining location," said Parker. "This way, when users are notified that their mobile food order is ready, they can go toward that pickup sign when they come in to pick up their mobile order. This helps to keep that flow separate from in-person orders and avoid bottlenecking and maintain smooth operations for staff."
Busy locations on campus like Chick-fil-A and Starbucks have workers who only take the Grubhub orders.
"In a couple locations, we have somebody that works just Grubhub, so they actually take the ticket and fix it right away," stated Navarra. "Chick-fil-A is one where a person just stays at Grubhub, and Starbucks kind of works the same way. Pizza Hut is also the same way. They get the ticket and it's made it right away. It's not really a line. Somebody will get the ticket and take it right away."
Other locations on campus tie the online orders with the in-person orders.
"In some locations, as soon as it comes in, it's put in the order," shared Navarra. "So, if they are waiting on some person, the ticket will be the next person, and just gets kind of tied in as they go along. It gives priority to Grubhub as well and try to get it as fast as they can."
The university is trying to improve based on the feedback received from students. Parker encouraged students to use the mobile application and provide feedback.
"We have recently received feedback from students on certain items not available on the app," said Parker. "We are currently addressing these concerns. Please encourage all students to continue providing feedback so we can improve the convenience of the application with Grubhub."
Leave a Comment
Donate to The Lion's Roar
Your donation will support The Lion's Roar student journalists at Southeastern Louisiana University.
In addition, your contribution will allow us to cover our annual website hosting costs.
No gift is too small.
About the Contributor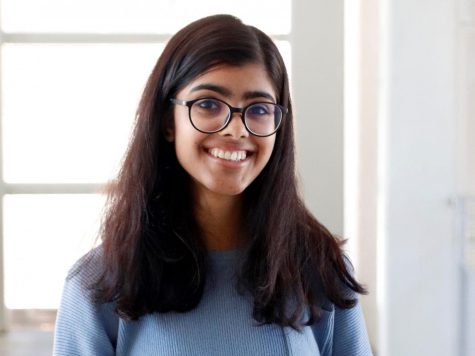 Prakriti Adhikari, Editor-in-Chief
Prakriti Adhikari is an accounting major and an international student from Kathmandu, Nepal. Adhikari has been working with The Lion's Roar since Fall...