Editorial: Changing position, changing perspective
My journey with the Office of Student Publications began on the first day of my freshman semester. The blazing heat and Louisiana's humidity was very unusual for me as I walked around campus with two motives: find an on-campus job and figure out where my classes were. When I saw the Office of Student Publications, I decided to give it a try and apply for a job. After all, I did like writing, had a little experience and people used to tell me I write well. Yes, those people were all the ones who spoke English as a second language, but the reason was enough for me to step inside the office, inquire about student positions and fill out an employment form. 
Three years have passed since then. I started working as a staff reporter and wrote many stories about different aspects of on-campus life. I sharpened my communication skills while working with some passionate student journalists. I made some good memories from being a student journalist on campus. I shouldered additional responsibilities as a copy editor, later as an assistant editor and am now taking up the responsibility as an editor-in-chief for the newspaper. 
English is my second language. I grew up in a small town in Nepal. I went to an English-medium school and learned the language. After completing my high school education, I took time to decide what I wanted to do in life. I volunteered in a remote village for a while, and after realizing what I wanted to do, finally convinced my parents that I wanted to travel halfway around the globe to pursue my educational dreams. The decision meant that I wouldn't be able to visit my parents in a timely manner. I would miss many festivities and celebrations and miss the life I had lived so far. 
Ever since I stepped foot in the United States, I have been learning new things every day. From learning the difference between a dime and a nickel to learning about the tipping culture in this country, most things were new to me. After being accustomed to a certain lifestyle for a couple of decades, I started afresh. This life experience helped me realize that there are always things to learn. I have a similar perspective with my work life as well. I had a thousand things to learn when I first started working. As I learned those skills and took new responsibilities, there were more things to learn. As I shoulder this new responsibility as an editor-in-chief, I have realized there is still a lot more to become proficient in. As I learn these skills, I have faith that I will get support from the staff and our readers.
I have set some objectives for my tenure. I want to keep up the engagement with our readers. I want the paper to tell our readers stories about different facets of student life. With all the different things happening around the world today, including the global pandemic killing hundreds of thousands of people, nation-wide protests against racial discrimination, students having to accomodate to a new style of learning and people losing jobs, I want the paper to be a listener and tell those stories to the world. The Lion's Roar encourages its readers to reach out through organizational news, letters to the editor, through our email, [email protected] or through our social media. 
The Lion's Roar Newspaper has strived to engage with its readers through all circumstances. We were in continuous publication throughout the last semester. This summer as well, we will continue to publish stories on our website, and send off the newsletter. Our newsletter can be subscribed from The Lion's Roar news website. I hope to hear from our readers and keep up the communication.
Leave a Comment
Donate to The Lion's Roar
Your donation will support The Lion's Roar student journalists at Southeastern Louisiana University.
In addition, your contribution will allow us to cover our annual website hosting costs.
No gift is too small.
About the Writer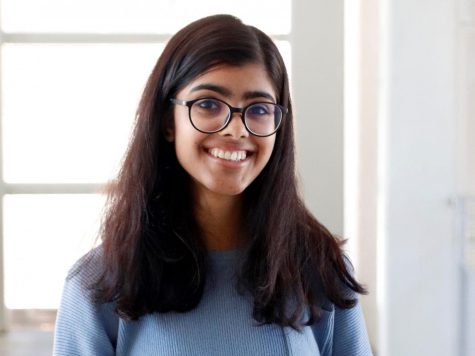 Prakriti Adhikari, Editor-in-Chief
Prakriti Adhikari is an accounting major and an international student from Kathmandu, Nepal. Adhikari has been working with The Lion's Roar since Fall...