OPINION | Potential TikTok ban in Louisiana and what it means
Editor's Note: This article has been updated for accuracy as of Feb. 6, 2023. 
On Jan. 3, Louisiana State Superintendent of Education Cade Brumley sent a letter to school districts warning that the use of TikTok could potentially make users' private information and data available to foreign governments, specifically China.
Brumley urged schools to, "Immediately remove TikTok or any other applications developed by ByteDance Limited from any publicly-funded devices." He also recommended, "TikTok be eliminated as a communication outlet for school systems and schools including co-curricular clubs, extracurricular organizations and sports teams."
Other officials in Louisiana including Secretary of State Kyle Ardoin and Gov. John Bel Edwards cannot connect TikTok to government wifi, but they can still have the app. 
The idea that TikTok will give our information to China is not new. In 2020, former President Donald Trump tried to invoke his emergency economic powers to create sanctions against TikTok after deeming it a "national security threat." The action was blocked twice by federal judges and TikTok was never banned.
So what "private information" are government officials concerned about being accessed by the foreign governments? TikTok has access to the IP address, the content the user is watching and how long they're watching it, what they're clicking, typing or searching for. This is almost exactly the same information that Facebook collects.
If you're afraid of something or someone collecting your personal information, the only safe thing to do is not be on any social media platforms. However, the true issue the government has with TikTok is that it's owned by ByteDance, a Chinese company.
I could understand if the ban was meant to encourage more engagement with students and their coursework or to limit the amount of media young adults and children can access while in classes, but it seems officials don't find this as big of an issue. 
What does this mean for public schools and universities? Soon, it could be possible for schools to ban TikTok from being accessed with their wifi, meaning only cellular data can be used to access the social media platform while on campus.
From Brumley's letter, it seems he encourages schools to discontinue any organizations or employee-owned TikTok accounts. If this policy is enforced, it could create horrible consequences for schools.
Southeastern communication instructor and undergraduate coordinator Hunter Waddell said, "In terms of communication and marketing, short-form video reigns supreme right now. If TikTok were banned on campus, this would definitely impact some of my courses. We teach students to create short-form video content, as well as reviewing the analytics to improve future strategic plans. One of our instructors even teaches a course nicknamed the 'TikTok class.'"
Waddell has his own personal TikTok account named "Hunterlovehorror" which he uses to create humorous and informative videos about horror movies. Through this, he has been offered the opportunity to create content for Creepy Catalog, a digital horror brand. 
Waddell said, "Luckily, I use my personal devices to produce content for my TikTok account, so I don't have to worry about using government/state property to accomplish my mission. If my page was banned, I would migrate my content to Facebook/Instagram Reels."
The Southeastern University Police Department also has a TikTok account; however, unlike Waddell, it is not a personal account and could potentially be shut down if Southeastern or state officials required it.
Chief Michael Beckner said, "I think banning this platform is a mistake and this is nothing more than a knee-jerk reaction. If you look at the new algorithms that exist on all other platforms that cater to your viewing trends and how both Twitter and Facebook have been proven to manipulate what is shown, how is this worse than TikTok?" 
"SoutheasternUPD" has over 167,000 followers, growing every day and has acquired over a million likes in the two years it has been operating. According to Chief Beckner, students said they were influenced to apply to Southeastern because they had been following the TikTok account.
Southeastern has dozens of organizations and departments that embrace TikTok and use it to connect with students throughout campus. These organizations increase engagement and provide information to students in a way they actually enjoy viewing.
As of right now, this potential ban will only prevent the use of TikTok on campus servers, but if it begins with this, it could potentially disallow students and faculty to have their creative freedoms while attending school. TikTok being as large of a platform as it is, potential students could be discouraged to apply to a school in Louisiana for fear they will not be able to use their favorite app or become out of touch with friends and family. 
I believe that more harm than good will come from this ban and it is better to just let things be and warn people to be cautious rather than actually take something away from them.
Leave a Comment
Donate to The Lion's Roar
Your donation will support The Lion's Roar student journalists at Southeastern Louisiana University.
In addition, your contribution will allow us to cover our annual website hosting costs.
No gift is too small.
About the Contributors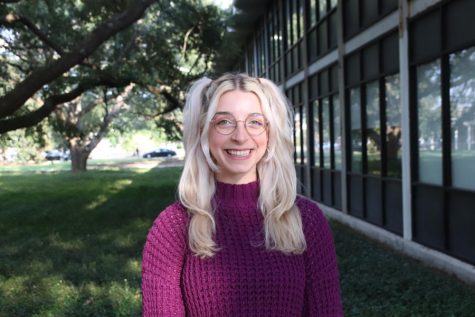 Kaitlyn Keppler, Staff Reporter
Kaitlyn is a Communications major with a concentration in Strategic Comm and a minor in English. She is a senior and will be graduating in Spring 2023....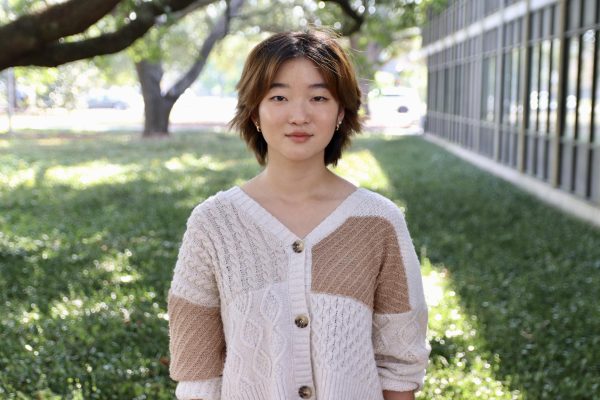 Yumi Domangue, Staff Reporter & Graphic Designer
Yumi Domangue is a double major in Mechatronics Engineering Technology and New Media and Animation. She joined Student Publications in the Fall of 2021...