OPINION | Hogwarts Legacy: To play or not to play
When it comes to Hogwarts Legacy, Rowling was not involved in the creation of the game at all. In fact, game developers took multiple steps to try and prove they made this game with no influence from Rowling; when a player begins the first storyline, they are introduced to a trans woman character and players can choose if they want to have a gender, gender swap or be genderless. It is rumored developers included a portrait of a witch burning that could be interpreted as Rowling.
The controversy behind Rowling is her identifying as a "TERF," trans-exclusionary radical feminist, meaning she advocates for women's rights, but she does not believe trans women should fall into this category. 
Though Rowling is not a part of Hogwarts Legacy, she owns royalties on anything involving the Wizarding World she created, so a percentage of proceeds will go to her with each purchase.
Rowling has never explicitly said she is "transphobic." However, she shows it through her acts in the community as well as online. She launched a rape and sexual assault crisis center in Edinburgh, which explicitly excludes trans women as service users or employees. If she wanted to help the community, why would she openly discriminate against these victims seeking help and employment?
I feel Rowling most likely doesn't believe she is hurting anyone because she is trying to "protect" cis women. Still, her openly dismissing and shaming the trans community while also donating to anti-LGBTQ foundations is aiding the growth of trans-hate and impacting their community. 
Unfortunately, there is another reason for fans to want to boycott the game. Greg Ellis is a voice actor who voices at least 12 characters in the game. He has already come under fire for allegations and charges of domestic abuse, as well as troubling comments regarding sexual assault and the #metoo movement. And, his wife has filed a petition for an order of protection against him.
I understand the developers have to give royalties to Rowling as it is the world she created, but if they knew the game was going to cause controversy before it was even released, why wouldn't they do background and social media checks on others involved in the game to make sure this was avoided? 
Game director Alan Tew said, "We know our fans fell in love with the Wizarding World, and we believe they fell in love with it for the right reasons. We know that's a diverse audience. For us, it's making sure that the audience, who always dreamed of having this game, had the opportunity to feel welcomed back. That they have a home here and that it's a good place to tell their story."
I think it's great the game included an openly trans character and her being trans does not affect the plot line, but they named the trans woman "Sirona Ryan." They included the word "sir" in her name, as Rowling has often been criticized for giving questionable names to her characters, like her Chinese character "Cho Chang" and a black character, "Kingsley Shacklebolt."
Ultimately, it's important to consider all of the issues when deciding whether to play certain video games, eat at certain places or buy certain things. The LGBTQIA+ community calls for an active boycott against Chick-fil-A for its homophobic beliefs, and yet the food chain is still very successful and still seeing profits. Many are calling for a boycott of Amazon due to harsh working conditions and sustainability issues; however, they still ship 1.6 million packages a day.
When it comes to the voice actor dilemma, the game developers should take responsibility for that. It was their responsibility to hire ethically, and there were hundreds of different options they could have chosen who would have appreciated the opportunity.
Ultimately, the decision to purchase and play Hogwarts Legacy is up to the individual. If you are against Rowling's beliefs and believe purchasing the game will support the wrong organizations, do not purchase the game. If you want to purchase the game but still support the trans community, donate to a trans-centered organization like Princess Janae Place, Marsha P Johnson Institute or Brave Space Alliance.
Leave a Comment
Donate to The Lion's Roar
Your donation will support The Lion's Roar student journalists at Southeastern Louisiana University.
In addition, your contribution will allow us to cover our annual website hosting costs.
No gift is too small.
About the Contributors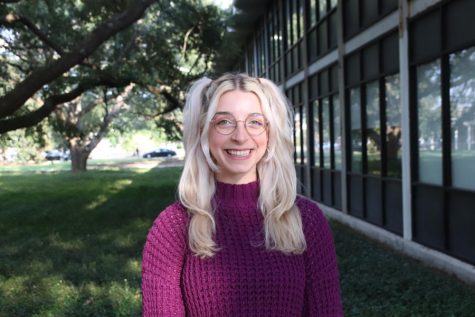 Kaitlyn Keppler, Staff Reporter
Kaitlyn is a Communications major with a concentration in Strategic Comm and a minor in English. She is a senior and will be graduating in Spring 2023....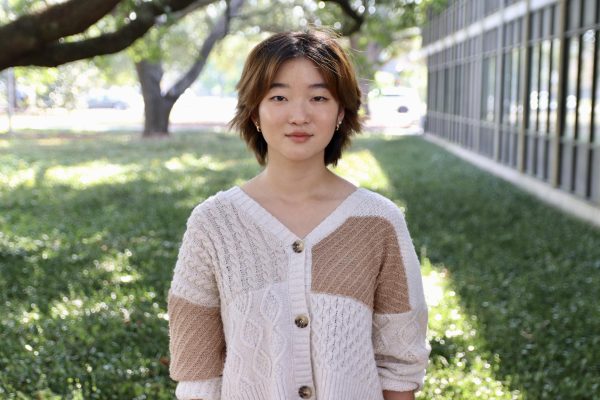 Yumi Domangue, Staff Reporter & Graphic Designer
Yumi Domangue is a double major in Mechatronics Engineering Technology and New Media and Animation. She joined Student Publications in the Fall of 2021...