Fanfare lecture discusses the world war
A Fanfare lecture on campus discussed the World War II.
Jeremy Black, a professor of history at the University of Exeter, discussed why the Allies won the world war. The lecture was hosted by the Department of History and Political Science, and was held at the War Memorial Student Union Theatre.
Black was happy to present his knowledge regarding the world war. 
"This is my third visit to Hammond," said Black. "I am delighted to be back. We're all friends, and I'm delighted to be seen. For those of you who are students, you ought to know that you have a dynamic and active group of historians here who punch well above their weight. Well done to all."
Black emphasized to the students the importance of honoring and acknowledging older generations and their history. 
"It's important in the present day to understand what previous generations did as we hope those who come after would do the same for us," expressed Black. "For those of you who are students, your grandparents generation probably, as they are dying, it's worth thinking carefully about how their efforts, achievements and in many cases, their sacrifices created the world in which you live."
During the lecture, the guest speaker discussed the significance of the Allies' victory expressing that the victory helped stop the spreading of ideologies that corrupted many countries.
Spencer Knight, a junior business administration major, shared what he liked about the lecture.
"I would say that it was very informational," shared Knight.  "At some points, I would usually get bored in a lecture but for this one it kept me interested with all the different topics that most people wouldn't cover when talking about war."
The History and Political Science Department will be hosting another lecture in honor of Veterans Day on Monday, Nov. 11 at 1:00 p.m. in the Student Union Theater. 
About the Contributor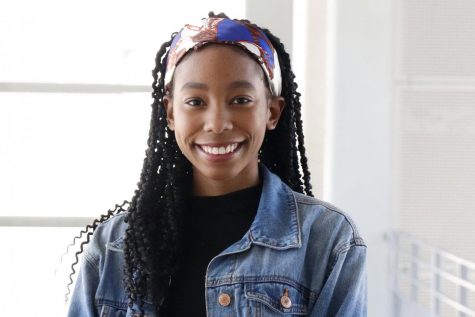 Symiah Dorsey, Staff Reporter
Symiah Dorsey is a communication major from Ramstein, Germany. Symiah began working as a staff reporter for The Lions Roar in the Fall of 2019. She is...