Solidarity in sport with special athletes
Recreational Sports and Wellness has joined teams with Special Olympics Louisiana to create a unified flag football league.
Starting on Sept. 19, students from the university and Special Olympic athletes from the area will participate in their first flag football game of this season.
Although this is the league's first year, LASO has worked with the university before. Brock Banos, director of health and unified strategies at LASO, talked about some of the history that LASO has created with the university.
"We host our summer games there every year," said Banos. "So, we came back to Southeastern in 2001, I believe with our summer games. So, we've had a relationship for many years now. We have a program that's called 'Unify Schools,' and we started a relationship with that program with Southeastern about six or seven years ago."
Banos stated that there are four teams that consist of around 15 Special Olympic athletes and 15 students from the university.
LASO has done intramural sports with other universities throughout the state, but Banos said that the university had an opportunity for a good partnership. He discussed the logistics with the recreational center last spring.
"I've met with the director of the rec, Seth Thomas, and also met with Jason Templet together, and we kind of discussed details of possibly getting together," said Banos. "It kinda took off from there."
Banos said that Thomas, director of recreational Sports & Wellness, and Templet, coordinator of competitive sports, were "very supportive and on-board" with the project.
The teams will compete for seven weeks. The first six weeks will determine which teams will compete in the championship game and the third place game during the seventh week. Banos stated that the main goal of the league is to unify players in a competitive environment.
"It partners our athletes with, we call it 'unified partners,' which are people without disabilities," said Banos. "They actually play on the same teams together, and they compete together to play. They win metals together, and it's supposed to be an even playing field. It's meaningful on both parts. Essentially, it's Southeastern students serving as our partners."
Banos expressed that LASO is grateful for the partnership with the university, and that this league will show what LASO stands for. He also hopes students will come out to watch the games.
"It's something that when they see the excitement and smiles and the high fives, it really lights a flame in you," said Banos. "It's a life-changing experience when you see athletes competing, especially in a unified capacity when they're playing with their peers throughout the community."
About the Writer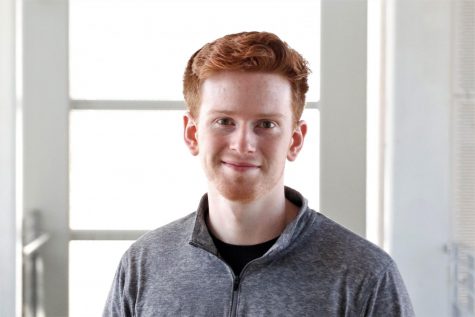 Jacob Summerville, Editor-in-Chief
Jacob Summerville, a history and political science major, has worked at The Lion's Roar since September 2017. A native of Greenwell Springs, LA, Jacob...