Introducing Santa, Elsa and wine
Downtown Hammond will start to take on a holly jolly Christmas flair this November.
Hosted by the Downtown Development District, the 14th annual "Starry November Night" will take place on Nov. 16 from 6-10 p.m. and will feature events for kids and adults.
Marketing and Advising Coordinator for the DDD Madison Chauvin explained that the city is currently getting ready for the holidays.
"The city is in the middle of putting up all the Christmas lights and Christmas decorations," said Chauvin. "So, it really is the kickoff of the holiday season for downtown and for everybody. All the buildings are going to be decorated, and there's a window painting contest throughout the merchants too as well, just to coincide with the Christmas parade as well this year, Hammond's theme of 'Louisiana Christmas.'"
According to Chauvin, one of the larger adult attractions is the Wine and Cheese Walk.
"All of the cheese is coming from The Rind, which is a local cheese store in Hammond," said Chauvin. "So, the cheese is coming from a local, small business. There are 25 wine stops, and the cheese is just going to be there with the wine, and The Rind has paired certain cheeses with certain wines."
Attendees aged 21 and over can participate by getting a wristband, punch card and cup from a stand located across from the DDD office starting at 5:45 p.m. that evening. If participants of the wine walk visit half the venues and get their card marked by the vendors. They can turn their cards in to the DDD for a raffle.
Chauvin said that there will be a wine guide given to the participants.
"You don't have to go in a certain order or anything," said Chauvin. "You just go to who you like, and the brochure is actually going to have exactly what wine every stop has. So, if you know that you like reds, you can go to just the reds."
Children can enjoy pictures with Santa at the DDD office, Christmas lights around Hammond, a petting zoo and a miniature Ferris wheel.
Chauvin shared that there will also be a live performance of "Frozen" in Hammond.
"It's about a 30-minute set where the story of 'Frozen' is told," said Chauvin. "We have Anna and Elsa on stage taking part in the story. Then, there's about six songs from 'Frozen' that they'll sing live and have kids interact with the story."
Farmers Market Manager Olivia Graziano explained that "Starry November Night" has grown significantly ever since she volunteered as a college student years ago. She said that the DDD wants to bring this event to the next level this year.
"This year, we're really trying to revamp," said Graziano. "We're not 100 percent certain if everything's going to work out the way that it's going to work out, but if it does, it's going to be a really cool event that's not similar to anything that Baton Rouge is doing or Covington is doing. It's really going to put Hammond on the map as far as kicking off the holiday season."
Graziano said that the DDD utilized the space they had to work with.
"We tried to put something in every nook and cranny that we could find, and that way, as you're walking through downtown, there's something going on, something that you could do," Graziano explained.
For more information on "Starry November Night" events, visit the Facebook page "Hammond Downtown Development District."
About the Writer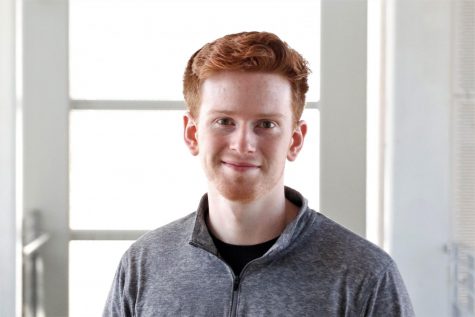 Jacob Summerville, Editor-in-Chief
Jacob Summerville, a history and political science major, has worked at The Lion's Roar since September 2017. A native of Greenwell Springs, LA, Jacob...