'The Big Event' evolves
Participants of "The Big Event," a day dedicated to thanking the community through service since 1982, will see structural changes this semester.
"The Big Event" gathers teams of students from the university to engage with local businesses and residents in service-oriented tasks. This year, "The Big Event" is scheduled for March 30, and the backup date is April 6.
Karley Bordelon, Student Government Association director of traditions, explained why more businesses and groups in Hammond are needed for "The Big Event" this year.
"We actually have our Upward Bound program students participating this year," said Bordelon. "So, we're really excited to have about 300 of them come out to join Southeastern students to help give back to the community as well."
Under SGA, the planning committee is comprised of seven members including Bordelon. According to Bordelon, the committee started planning for "The Big Event" during the winter break, and organizations such as Precious Souls Canine Rescue and Sanctuary and the Greater Hammond Chamber of Commerce have signed up. Churches also call upon volunteers to help with projects. 
Bordelon explained another factor that differs from last year.
"We're going to get the volunteers to meet once before 'The Big Event,'" said Bordelon. "So, we're doing a prep day before to where we can kind of show them how to hand out tools, T-shirts, food, all the protocol for the morning of 'The Big Event.'"
Participants will receive their T-shirts at the preparation meeting. Additionally, all tools will be provided by SGA. Breakfast and lunch will be handed out to volunteers. All projects begin at 8 a.m., and students are expected to arrive beforehand.
"It's nice to just kind of know what we're going into and to just be able to build on what leaders have made 'The Big Event' in the previous years," said Bordelon. "Participating last year has been incredible. I actually got to serve as a volunteer last year with tool distribution and stuff, and I think it just has a special place in my heart, with Southeastern and with the community, because I have grown up in Hammond, Louisiana."
Last year, seeing the event's presence in the local community impacted Bordelon.
Bordelon shared, "As I was driving to the job site last year, I could see so many Southeastern students, even on this one strip downtown, some by the church, some by the chamber, and you saw their shirts. It was really cool to kind of be able to visually see the students throughout the community."
Madisyn Bankston, the outreach coordinator for "The Big Event," encouraged students to volunteer.
"'The Big Event' is a day of service and a day to be a part of something much bigger than yourself," explained Bankston. "Sign up and 'Lion Up.'"
Registration can be found at southeastern.edu/bigevent. The deadline for teams, individuals and businesses to register is March 1.
About the Contributor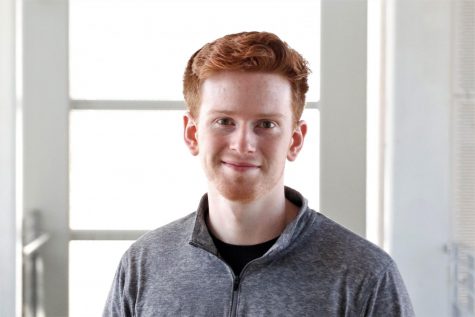 Jacob Summerville, Editor-in-Chief
Jacob Summerville, a history and political science major, has worked at The Lion's Roar since September 2017. A native of Greenwell Springs, LA, Jacob...