A day in the life of Christian Mozingo
As a soldier of the United States National Guard and a cadet in the Reserve Officers' Training Corps, Christian Mozingo has been strengthened by his religion and fellow Americans to serve his country.
A resident of Louisiana for most of his life, Mozingo's grandfathers, father and one of his uncles served in the armed forces. Along with the family influence, Mozingo explained that his theatre teacher in high school recommended him to consider the ROTC program.
"My theatre teacher Mr. Joe was a big influence in my life and still is today, but he suggested it would be best for me," said Mozingo. "So, I seeked out a recruiter, and that's how it all began."
At first, Mozingo's mother, Cerenna Timphony, feared her son's decision to be in the military, but since joining the service, she has seen him develop because of his role in the armed forces.
"Along with God, the National Guard and the ROTC has made him the man he is today," shared Timphony. "He is very respectful of me and his father. He loves helping people and the community. Both programs have made him become more involved with family and community."
After being in the ROTC program for four years, Mozingo shared that his favorite aspect of the program was exposing a person's strengths and weaknesses.
"I was very good at the fitness aspect," said Mozingo. "So, I was the PT instructor for a long time and still am at my unit in New Orleans. I was weak though in writing OP orders, but Mackay was good at them, and we learned and helped each other out."
Cadet Aric Mackay, an alumnus of the university, is a friend of Mozingo. Mackay became the first cadet to graduate from the university since the 1990s.
Sgt. 1st Class Christopher Gascon, ROTC instructor and recruiter, explained that both cadets possessed the focus and discipline to succeed in the program.
"They both hit the ground running," expressed Gascon. "Cadet Mozingo showed the ability to adapt to every situation and has grown as a soldier, leader and most importantly, a man."
As a senior criminal justice major graduating after this semester, Mozingo wants to work for a local police force before moving up to a state level. Along with the ROTC program and the National Guard, he is also a member of Delta Tau Delta Fraternity.
Mozingo expressed that the ROTC program strengthened him in his academics.
"To me, it was a full-time job, but God paid very well for it, and the requirements to stay in ROTC push you academically," said Mozingo. "I also surrounded myself with people in the same field as me, and we had a good study group."
University Alumna Sarah Mozingo, Christian Mozingo's wife, discussed how her husband's courage shaped his personality.
Sarah Mozingo said, "His courage is what gives him the strength to have led his other cadets in missions, to have jumped out of a plane two summers ago, and to be able to leave his wife and son to protect his country when danger like a natural disaster or war strikes. I think that's the bravest thing men and women in the military have to do."
Christian Mozingo joined the military because "I love my country, and I have a heart for people." He shared that if someone is considering joining the military, they should do it for the right reasons.
"The ones that smile when you walk by and thank you for putting on that uniform, those are the people I thank for giving me a reason to serve," said Christian Mozingo. "Without those people, this voluntary military status I have is pointless. So, for the people reading this, thank you for giving me a reason to serve."
Leave a Comment
Donate to The Lion's Roar
Your donation will support The Lion's Roar student journalists at Southeastern Louisiana University.
In addition, your contribution will allow us to cover our annual website hosting costs.
No gift is too small.
About the Contributor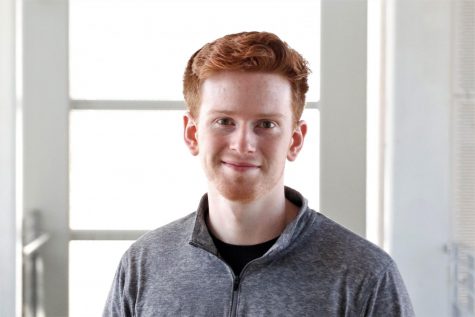 Jacob Summerville, Editor-in-Chief
Jacob Summerville, a history and political science major, has worked at The Lion's Roar since September 2017. A native of Greenwell Springs, LA, Jacob...