Dates for the indecisive and frugal
Yes, lover season is here, and couples everywhere are scrambling to make reservations at a steakhouse, buy the largest box of chocolates, and remember that they are behind on rent.
For most college students, an extravagant night out is not possible. The first hurdle is finances.
Personally, I hate making decisions. If I am with someone I like and food is involved, it will be a good time. For those who are indecisive like me, there are three ways to have a great date night on a budget.
Eating out sounds like a must-do, and it can be necessary for students who still live at home or spend most of their awake hours in their residence or at school. The problem I have seen with couples eating out is that one person cannot compromise on a location and becomes upset, or that the couple's minds are elsewhere, spending most of their date time on their phones. There is no relationship-building or interaction.
To resolve this issue and save some money, cook. According to the Forbes article "How Much Do the Ingredients Cost in Your Favorite Foods?," in order for restaurants to make a small profit, they mark up ingredients on average 300 percent. Buying ingredients in bulk may seem more expensive than a night out, but you'll be able to make several more meals as opposed to eating out.
Don't just "cook" a DiGiorno pizza for two. For a fun challenge, the two lovers should tell the other what they want cooked for them. Cooking together, regardless of culinary experience, is a way of bonding that's often overlooked. Additionally, this serves as a common ground for any couple. Everyone has an interest in food.
Movies tend to be another checkpoint on a date-night itinerary. While going out to a theater or streaming a movie might be fun, at least one person will drop dead asleep 40 percent of the way through. After that, the night's plans are over. The simple alternative is to watch an episode or two of a series. Shows tend to be 20 minutes to an hour long, which is much shorter than a movie. Another alternative is to find an activity that will keep both people awake such as working out, playing a table-top game, finishing a DIY project in your residence, and if your budget permits, shopping.
Additionally, students at the university can utilize their resources on campus to plan an unforgettable night out. Home sporting events, concerts and theatre performances are free to students. Personally, I've enjoyed nearly every art performance I have attended at the university, and I bet it's a great way to start the night. If you don't enjoy it, what do you have to lose?
Another cheesy, but overlooked idea, is going on a double date. It seems like a gateway to disaster, seeing that people cancel plans or double-book a night. If it's done correctly, however, everyone will have a good time.
The one road block that couples pose during a double date is this: "What if the other couple buys more expensive or better gifts for each other than us?" My response would be, "What effect should 'Couple X's' love for each other have to do with your own relationship?" Ignore all the "what if's" and enjoy a night without worrying about work, classes or money.
If this double-date cliche floats your boat and you have the money to plan a small trip, plan a road trip and rent out an Airbnb instead of a hotel room. New Orleans, Pensacola, Memphis, Jackson, Mobile and Houston are all within a drivable range. Even if it's for one night, it's the small adventures that make the best stories in life.
For the frugal folks, a dream date can be easy to plan if the current groundwork does not suit their needs. Organize a date night with cooking, free events and adventure so well that even an indecisive person could gravitate towards your plans.
Leave a Comment
Donate to The Lion's Roar
Your donation will support The Lion's Roar student journalists at Southeastern Louisiana University.
In addition, your contribution will allow us to cover our annual website hosting costs.
No gift is too small.
About the Writer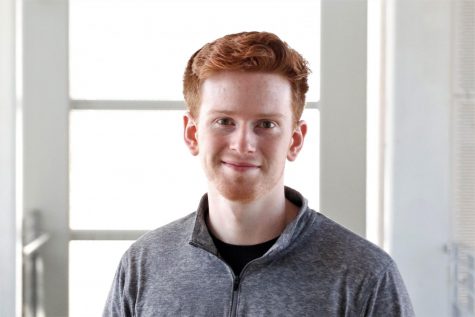 Jacob Summerville, Editor-in-Chief
Jacob Summerville, a history and political science major, has worked at The Lion's Roar since September 2017. A native of Greenwell Springs, LA, Jacob...