10 years with Crain
On Feb. 17, 2009, the Board of Supervisors for the University of Louisiana System appointed Dr. John Crain as the president of the university.
Serving at the university for a total of 32 years, Crain started as a faculty member for the College of Business, later becoming the department head. While serving in that position, the then provost and vice president of academic affairs became president, and Crain moved into the position as interim provost.
"I served in that role when he was president for about seven years," discussed Crain. "I was very fortunate during that time that he involved me significantly in all aspects of the university even though I had academic affairs, which is the academic colleges and related activities that were under my area of responsibility as the academic vice president. He also involved me in a lot of other aspects of the university."
Once he became president, Crain felt familiar with most aspects of the position. At the time of his appointment, however, public universities in Louisiana were about to experience a financial disinvestment from the state.
"When I became president, the universities in Louisiana got probably two-thirds of their funding from the state, and the students paid the rest," explained Crain. "Now, that's pretty much exactly the opposite."
Crain shared that an enrollment-driven business model was more important than ever during those times, and it required the administration to become more innovative and entrepreneurial.
"We've had to be much more aggressive in terms of developing programs that are attractive to students to insure that enrollment stays strong," expressed Crain. "So, that is everything from adding academic programs in high-demand areas, and we've added a number of academic programs over that 10-year period."
In addition, Crain said that the housing expansion, the opening of new buildings, improvements to the student union and other facilities were in response to being in a competitive environment.
Crain explained that some scholarships were funded through endowments, and shared that Seth Ryan, an alumnus of the university, bequest $10 million to the university before his death, which is the largest donation in the university's history.
According to Crain, in recent years, Governor John Bel Edwards' policies have helped the university's budget, allowing the administration to focus more on student recruitment and other facets of the university.
"For example, maybe distance education, online programs, things like that that we have not been as aggressive," shared Crain. "I think we'll have some good developments in the next few years."
Reflecting back on his term, Crain shared that conversations with students, families and alumni have been one of the highlights of his position. He explained how hearing the positive impact on a student's life is reassuring.
"The university is about education, and education is about making lives better," stated Crain. "So, when you get affirmation of that, through the interaction and conversations with students and their parents and their family, those are the most important things to me, that I can look back and say that I had those conversations."
Looking forward, Crain discussed that DXC Technology, a young company located in New Orleans, will be looking for hundreds of employees in the field of computer technology.
"We're doing really exciting things to increase the number of graduates in those programs to help meet that workforce," explained Crain.
Other departments may also see changes in the near future.
Crain shared, "There's some new degree programs that are under development, both at the undergraduate and graduate level, that I think will be exciting and provide additional opportunities for students to get an education that's very relevant to where there will be career opportunities moving forward."
Throughout his years of service to the university, Crain is thankful for the faculty and staff who have helped the campus through difficult times.
Crain said, "I can't imagine being able to do this job and enjoying it as much as I have without being able to get up and come to work every day and work with people like that, that all want to see students do well and give our students the best experience possible, and that's why I've chosen to do this as a career path."
Leave a Comment
Donate to The Lion's Roar
Your donation will support The Lion's Roar student journalists at Southeastern Louisiana University.
In addition, your contribution will allow us to cover our annual website hosting costs.
No gift is too small.
About the Contributor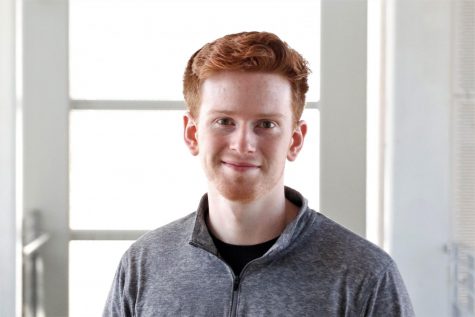 Jacob Summerville, Editor-in-Chief
Jacob Summerville, a history and political science major, has worked at The Lion's Roar since September 2017. A native of Greenwell Springs, LA, Jacob...