A recovery in sports outside the lion's den
A former lion athlete persevered through an injury after making his way into professional sports.
Andro Cutura, a former pitcher for the university, was drafted to the Minnesota Twins in 2014 during his junior year at the university. In May of 2016, Cutura suffered an injury that would put his baseball career on a nearly two-year hiatus. Five months into his rehabilitation process, Cutura underwent ulnar collateral ligament reconstruction, also referred to as Tommy John surgery.
In an interview conducted by Seth Stohs, a writer for Twins Daily, Cutura described how the feeling of falling behind was the worst part of the recovery process.
"You see all the guys you get drafted with moving up the ladder, and you just feel stagnant in the rehab world," explained Cutura. "The key that I learned was to never get comfortable, and even if there wasn't something you could do physically, you could always learn more about the game by watching from a different point of view."
Matt Riser, head coach of baseball, shared that when Cutura was recruited, he was going to play either shortstop or pitcher. Once Cutura became pitcher, Riser shared that during Cutura's sophomore year, Cutura suffered an injury through his time on the mound.
"If he had been a non-athlete, the doctor would have advised him to not play anymore, but also he had a professional career ahead of him," discussed Riser. "We found a solution to it, a set of exercises that would keep his back loose and keep it from tightening up. He did that until his junior year until he got drafted."
Riser explained that players who experience physical injuries also have to deal with some mental battles.
"You put so much hard work into it, and you can get lost in the rehab process as far thinking that you'll never play again or what's your role going to be when you come back and how efficiently do you come back," said Riser.
In the interview with Stohs, Cutura shared that his wife was one of the most important support systems through his rehabilitation process.
"She was there for me every step of the way," stated Cutura. "My frustrating days and my best days, she was there helping me through it no matter what the circumstance. Any time I would lose hope, she would remind me how much I loved this game and how hard I've worked to get to this point."
On April 20, 2018, Cutura returned to the field for his first game in almost two years. During his interview with Twins Daily, Cutura explained the experience of walking back on the field for the Fort Myers Miracle.
"I remember stepping on the mound, and the view of a backdrop and stadium really threw me off," said Cutura. "I had been throwing in the bullpens and back fields in FM with chain linked fences. It was a different view for me, just needed my eyes to adjust a little I guess."
Riser stated that if anyone could prevail through several injuries during one's career, it would be Cutura.
"He's done that now, and he's having a nice pro career," shared Riser. "It's nice to see him back healthy, and again, his work ethic is going to be second-to-none."
Although Cutura no longer attends the university, Riser shared that Cutura stays in touch with the university's baseball program.
"This place means a lot to him, and he means a lot to me personally," explained Riser. "He's a great ball player, but he's turned into an individual and a person that we knew he would, and I couldn't be more proud of what he's done."
About the Writer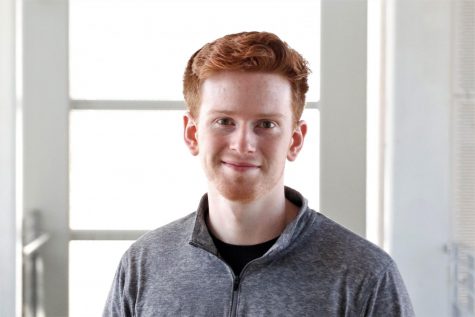 Jacob Summerville, Editor-in-Chief
Jacob Summerville, a history and political science major, has worked at The Lion's Roar since September 2017. A native of Greenwell Springs, LA, Jacob...