Instabilities mold Goodman for the better
A difficult upbringing shaped Editor-in-Chief Annie Goodman, a senior communication major.
As a child, Goodman had an outgoing personality until the third grade. She started to skip school by pretending to be sick or deciding not to go.
Goodman explained that as a result, she did not have any friends at the time.
"I hung out with my dad most until elementary," shared Goodman. "Starting in late third grade, going into fourth and fifth grade, I started hanging out with my sister and her friends more. So, I was still skipping school a lot, drinking and smoking."
Despite never being at school, Goodman's grades did not suffer. She was able to skip school because her dad did not force her to attend. This led to family tensions when Goodman was taken from her father in fifth grade.
"I don't know who called child services, but they came, and we were taken away because we were starving and poor and dirty and had scabies and had all sorts of problems," said Goodman. "Then, we lived with my grandmother and were put into my mom's custody."
Goodman's involvement in school grew throughout middle school as she joined the track team and color guard. Additionally, she stopped drinking and smoking.
Goodman's stance on attending school also changed.
"I was actually the one in charge of making sure that everyone got up and got ready for school or work or whatever," explained Goodman. "So, I guess having that responsibility of, 'I know that if I don't do this, then no one will get up and go to school today,' forced me to get up and go to school."
Entering high school, things took a turn for Goodman. She described herself as a numb person, and by junior year, she attended counseling. During the 11th grade, Goodman's mom committed suicide, which led her into depression. Towards the end of her senior year, about a year and a half later, she became a mother figure for her younger siblings.
Initially, Goodman did not plan on attending college initially but decided to enroll at the university because her color guard instructor suggested the program.
Goodman shared that a noticeable shift in her personality occurred during her first year in college.
"My freshman year, I didn't have a vehicle," said Goodman. "So, I never went home, and I was pretty much here all my first semester. I made some friends, and I really came to love myself. So, whenever I finally did go back home, everyone was constantly talking about how I was completely different than before."
Another facet of her persona that changed was her hair. Prior to college, Goodman had only cut her hair twice in her life. Now, her hair typically does not grow below the shoulders.
Goodman has also gotten tattoos and explained why she never saw them as a negative attribute.
"I knew from a very early age that just because someone has tattoos doesn't mean that they are a bad person in any way," stated Goodman. "I like how they can be used to represent more than just the image that they are."
Since starting college, Goodman has grown closer to her four younger siblings and away from her three older siblings.
Goodman never expected to live to be 22-years-old because of her dangerous upbringing. In the present day, her goals revolve around the well-being of her younger siblings, but she noted that they are growing up and forming their personal identities.
"Every day comes to more of the realization that I will not be able to help them," said Goodman. "They're growing up, they're going their own ways. All I can do is try to be there for them and give them the guidance and support that they need and try to prevent them from making too bad of decisions."
About the Contributor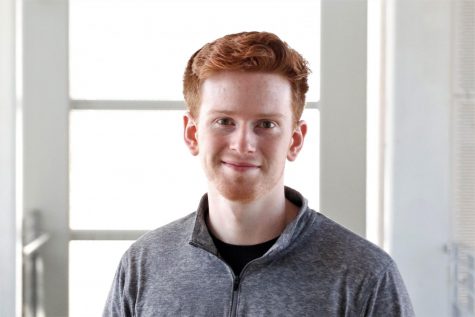 Jacob Summerville, Editor-in-Chief
Jacob Summerville, a history and political science major, has worked at The Lion's Roar since September 2017. A native of Greenwell Springs, LA, Jacob...