Better left with a Hammond memory
Hammond native Todd O'Neill made strides in the country music industry with his self-named band.
The journey to starting the Todd O'Neill Band began with O'Neill as a roadie for the Big Cat Daddy band.
"I would help them pack up all their equipment for each performance and would travel to all of their concerts," explained O'Neill. "I did that for a while until one day they requested me to get on stage and start singing. Then after that, I started to perform with them, and the band was called The Big Cat Daddy featuring Todd O'Neill. Then it slowly transitioned to the Big Cat Daddy and Todd O'Neill. Finally it became just the Todd O'Neill Band."
According to O'Neill, the band plays a wide variety of musical styles.
"We actually play all kinds of music from a lot of different genres," stated O'Neill. "We play a good bit of country along with some soul music and a little bit of the '80s. The band also plays a lot of originals and classic rock."
O'Neill discussed some of the obstacles the band has overcome throughout the years.
"We have band members change a lot, so it is a challenge learning to play with new guys, and traveling with five other guys," shared O'Neill. "You also have to learn how to pack light in order to make it through all of the tours. Traveling the road and being away from my family is a big challenge. You start to miss them right away, and it can get lonely. Some of the other challenges we have faced over time were trying to make it nationally, and trying to get a record label from a big time Nashville producer. Playing music can be hard sometimes because you have to make enough money for fuel, food on the table for your family and traveling expenses."
O'Neill listed a few of the band's accolades as his favorite memories as a performer.
"I have many fond memories playing with the guys, but one of my favorite memories has to be making it on Country Music Television," commented O'Neill. "It was truly a blessing. Also, making a top- 40 song that reached to 38, and working alongside with Rascal Flatts. Traveling with the guys is pretty cool too."
Barbara Farkas, band manager, discussed why she loves the Todd O'Neill Band and how she discovered them.
"I've spent a lot of time in Nashville and met a lot of singers," explained Farkas. "Todd has more talent than most that I have met. Vocally, no one can come close to beating him. I saw Todd playing acoustic at La Carreta in Hammond nearly 15 years ago. At the time, I had a record label in Nashville and signed him to the label right away."
More than a manager, Farkas describes herself as a fan of the band.
"I'm usually the one that designs and purchases all of the apparel, so I generally have all the stock," stated Farkas. "Todd wrote a song called 'Better Left a Memory' that always stands out, but my favorites change from time to time. I also love a song he did that was written by Gary Nichols called 'Making Love To You' that has always been a favorite."
More information on the band, apparel and tour dates can be found on the band's website toddoneillmusic.com.
Leave a Comment
Donate to The Lion's Roar
Your donation will support The Lion's Roar student journalists at Southeastern Louisiana University.
In addition, your contribution will allow us to cover our annual website hosting costs.
No gift is too small.
About the Writer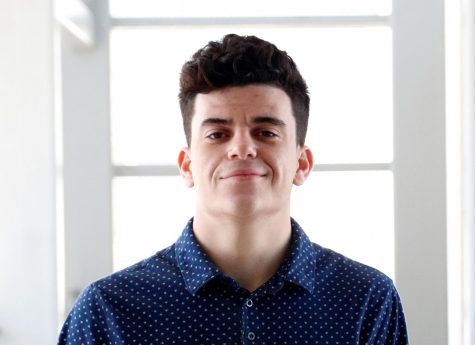 Gerard Borne, Editor-in-Chief, The Lion's Roar Newspaper
Gerard Borne is a communication major from Norco. Borne began working at The Lion's Roar in the fall of 2018. He plans to become a sports agent upon graduation.