Student-athletes find motivation
For student-athletes, their day-to-day motivation to pursue their sport derives from family members, teammates and the love of their sport.
Clarissa Smith, a senior distance runner, started preparing for the collegiate level during her sophomore year of high school.
Smith explained that during high school, coaches told her that if she worked hard enough, possibilities would open up.
"As the years went down and I was dropping my times, I definitely had other coaches looking at me and saying, 'If you get to this level, you're most likely going to get offered something,'" explained Smith.
For Devin Dixon, a senior sprinter, his father encouraged him to start considering track and field at the age of 9.
"I always knew I had a talent in sprinting from when I was playing football and baseball," shared Dixon. "I saw it very young, and he was the first to introduce it to me."
According to Lauren Bush, a sophomore forward, a typical basketball practice takes around two hours. Additionally, the team practices during the summer, winter break and Mardi Gras break.
Bush explained that her love for the sport keeps her motivated.
"I've done it for so long," said Bush. "You get better every practice. I think about it as, 'I go to practice. I get better every drill,' and in the games, I do my best, do whatever I can to help the team."
Bush shared how her older brother has also influenced her basketball career.
"If I'm going to something basketball-related, I will call him all the time," discussed Bush. "He always gets me motivation because he played in high school, and he always wanted to play in college. I feel like I'm playing in college, kind of doing it for him. I just talk to him all the time about it."
Yasmine Taylor, a junior tennis player, explained how her teammates motivate her through practices and games.
"We are a close team, and the atmosphere is fun and positive," said Taylor.
Smith attributed some of her motivation to Tara Stuntz, a sophomore distance runner.
"She makes sure that we run every day together if it's not practice," explained Smith. "We push through those easy runs, put in the miles."
This past season, Bush was not able to attend some of the summer practices. She explained how she rose up despite her absence.
"When I started this season, I started pretty slow, but I just tried to pick it as best as I can and go over every drill that we did," shared Bush. "I caught up, and I bounced back."
Throughout his years at the university, Dixon discussed how his father is the biggest influence to his athletic career.
"He taught me almost everything I know," said Dixon. "He has put countless money, time and training into it ever since the age of 9 and still does while I'm in college. He sacrificed so much to get to where I am today. Without him, I couldn't have gotten this far."
Dixon explained how losses have also motivated him.
"The older I got, I realized everything has a process," shared Dixon. "Some days are better than others. So, I count the wins with the losses. I never get too high on myself or too low because I know the next race, a different outcome can happen."
About the Writer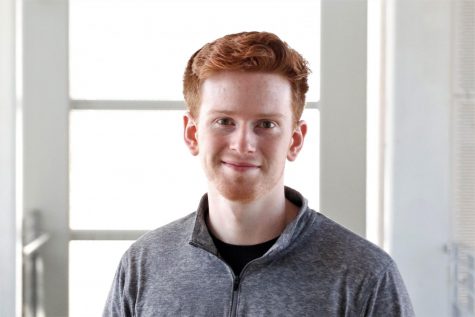 Jacob Summerville, Editor-in-Chief
Jacob Summerville, a history and political science major, has worked at The Lion's Roar since September 2017. A native of Greenwell Springs, LA, Jacob...