Cooking up a good time in Ponchatoula
The arrival of spring brings with it fishing, crawfish boils and the annual "Jaycees Harry McKneely Melancon Memorial Jambalaya Cook-Off" hosted by the Ponchatoula Chamber of Commerce.
According to Brad Matherne, chairman of the event, the cook-off is divided by the Jambalaya Festival Association style.
"The jambalaya cook-off is a local fundraiser," commented Matherne. "In this fundraiser, teams compete in three different divisions for top cook. They are as follows: pastalaya, JFA style, the professional cooks and non-JFA – who are your amateur cooks. Both divisions have very great recipes and can cook very well. Many delicious plates come from both sides of the event."
The cook-off will be held at the Ponchatoula Memorial Park. All-you-can-eat jambalaya is $7. For $30 and a valid I.D., alcohol will also be included.
Matherne explained that about 30-40 teams participate each year, and proceeds go towards cystic fibrosis research.
"The cook-off is not just a bunch of guys making their best jambalaya," said Matherne. "There are many things for everyone to do. We will have an inflatable obstacle course and bounce for the kids."
Tammy Murphy, president of the Ponchatoula Chamber of Commerce, believes the cook-off benefits the community.
"It is a great community-wide celebration where everyone can display their cooking talents," shared Murphy. "We always have great competition, and everyone loves walking and eating some jambalaya and pastalaya. The event is also great for the city of Ponchatoula as the businesses can display all of their products."
Murphy discussed the success of past cook-offs.
"The competition continues to get better each and every year," shared Murphy. "Everyone brings their best bowls of pastalaya and jambalaya to the cook-off. It's great to see all of the smiles it brings to the community. The event raises a lot of money to go towards cystic fibrosis foundations. Many citizens of the surrounding cities show their support and come to the cook-offs every year. "
If interested in submitting a dish for judging, sign up at ponchatoulajaycees.org.
About the Contributor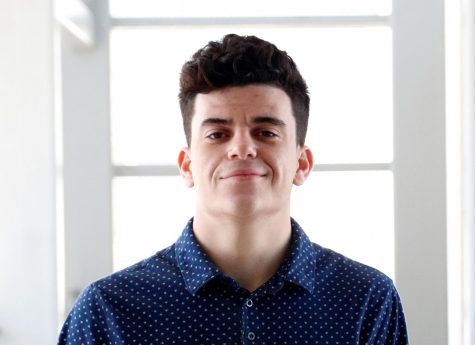 Gerard Borne, Editor-in-Chief
Gerard Borne is a communication major from Norco. Borne began working at The Lion's Roar in the fall of 2018. Borne plans to become a sports agent upon...