Channel ranked #1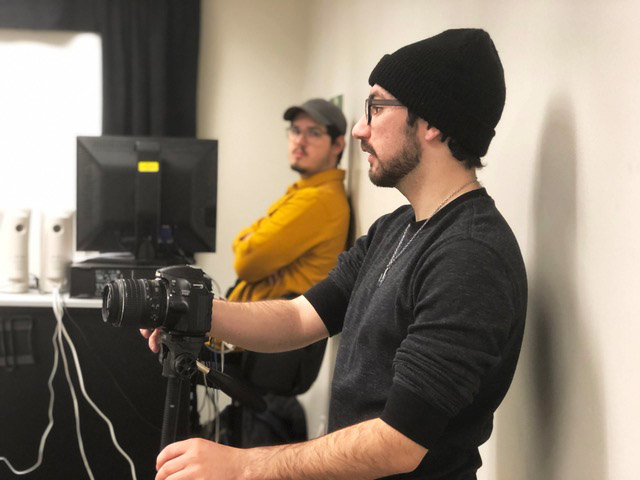 Another award for the Southeastern Channel means another opportunity to commend the student workers and faculty who helped make it possible.
Placing first in the nation for "Best Video Comedy" last October, the award presented by College Broadcasters, Inc. adds to the over 400 international, national, and regional awards secured by the university station during its 16 years of existence. The accolade was given to the student-driven comedy show, "College Night."
Rick Settoon, general manager for the Southeastern Channel, shared that the award is an indication of the type of experience the station provides.
"It shows that we're doing a really good job of developing young filmmakers," explained Settoon. "In addition to all of the other production projects they'll have produced at the Southeastern Channel by the time they graduate, they'll be able to show prospective employers, production companies and investors that they can produce some really good comedy."
The award-winning episode, produced by Jordan Reid, a senior communication major, was selected out of over 950 entries from universities and colleges nationwide.
"I think this episode was able to win first because we had a variety of people working on it," shared Reid. "We had a funny group of writers. I also think passion drives people to do great things. We were able to let people take control of their ideas and find others who could help them execute them."
Tyler Guidroz, who graduated this spring, was co-producer for the show.
Guidroz felt conflicting emotions when the show won.
"I'm not surprised the show won an award," explained Guidroz. "It was definitely surprising though at the same time. So you kind of know it's gonna happen and you expect it, but when you actually get that, it's a really cool feeling inside."
In addition to winning first in the nation for "Best Video Comedy," the channel also won second in the nation for "Best News Reporting Video," second in the nation for "Best PSA Video," and third in the nation for "Best Sportscast Video."
To watch an episode of "College Night," tune into the Southeastern Channel every Friday and Sunday night at 10 p.m. Coming in July, the Southeastern Channel can also be accessed on Roku, Apple TV, Google Chromecast, and Amazon Fire TV Stick, according to Settoon.
To get involved with the nationally-recognized station, email Settoon at [email protected] or by visiting thesoutheasternchannel.com.
"We'll set up a meeting at the channel where we'll discuss your interest and get you plugged in," shared Settoon. "A surefire way is to be enrolling in the television, film and video production classes in the Department of Communication and Media Studies."