Lions prepared to take on Gamecocks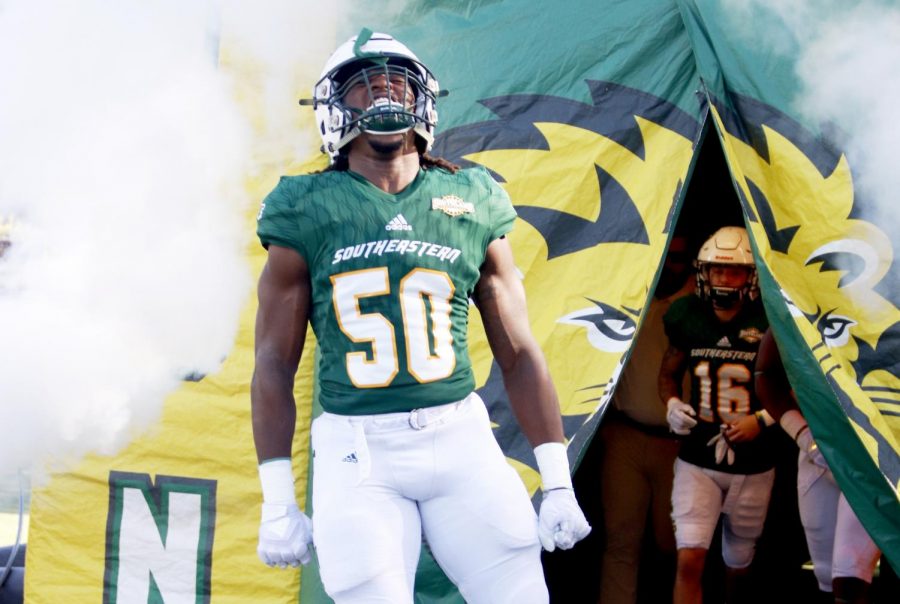 This weekend, the Lions football team will open the season against last season's number one team in the Ohio Valley Conference.
The game is scheduled for Thursday, Aug. 29 at 7 p.m. in Strawberry Stadium.
"I don't have any concerns right now," stated Frank Scelfo, football head coach. "Just want to see how well our team comes together and how well they stay together. That's the big thing. Through thick and thin, we gotta be able to handle anything that comes in front of us."
After playing against their own teammates as practice, Scelfo is ready to see how the team reacts in a real game setting.
"I'm excited watching our guys go against another team," said Scelfo. "We've been banging on each other over the last month, so this will be good for them. The big thing is to watch our team come together throughout the summer and the fall. It's been really exciting for us."
Scelfo's plan for this game and the season is to start strong and not give up.
"We want to come out fast and play really hard earl," explained Scelfo. "I think if we can do that, then it'll carry over throughout the whole game."
Jacksonville State will be a tough opponent having won their conference for five consecutive years, but Scelfo is interested in seeing how the players respond to such a strong team.
"More than anything else, when we hit the tough spots, the adversity during the course of the game, which it'll come because they're a really good football team, I want to se how we react to it," stated Scelfo.
Over the course of the summer, Scelfo said the focus of practice was the culture in a football team.
He explained, "Making sure everyone is on the right page, pulling in the right direction, at the same time."
Since it is a home game, there will be tailgating in friendship circle prior to the start of the game. Scelfo feels it is important to attend the game to showcase one's school spirit and see what the team and spirit groups have been working on.
"It's the pride in the university and in the campus," explained Scelfo. "It's college football. The pageantry of college football between the two teams playing, the fans that come, the band, the cheer squads, everybody, everybody involved in the game from the university represents us. The opportunity to be able to support the other people who represent us on a daily basis sometimes gives a voice to those people who normally don't have one"
Last season, the Lions finished ninth out of eleven in the Southland Conference with a 4-5 in conference, but Scelfo has his sights set high for the team this year.
"We want to win the conference championship, and we want to develop some continuity as to who we are every week," said Scelfo. "We can't have highs and lows. We gotta level off the playing field. Play hard all the time and do what we're supposed to do all the time so that we can put ourselves in a position to win."