How can students be engaged on campus?
Besides academic achievement, extracurricular activities are an integral part of the university experience.
Students can get engaged in various activities through different events, Greek life and organizations on campus.
The Office of Student Engagement oversees student bodies and facilitates student engagement through various branches – such as the as Student Government Association, Multicultural and International Students Association, Greek Life, Campus Activities Board, Student Organizations and Leadership Development. The office is under the leadership of Marjorie Parker, the interim director of OSE.
In the "Cool, Calm, and Connected" event organized as a part of freshmen orientation, Kandace Formaggio, academic advisor for the Office of Student Excellence, said that students can reach out to OSE to get involved on campus.
"The office on campus that connects all of our students with getting involved is the Office of Student Engagement, all that is engaging you in the campus," said Formaggio.
According to the OSE page on the university website, the office is committed to "providing development opportunities for all students and challenges them to become empowered, motivated and experienced leaders and citizens through a comprehensive co-curricular experience."
The Campus Activities Board organizes events for students' entertainment. Some of the events organized by CAB include "Miss Southeastern Louisiana University Pageant," "Gumbo Ya Ya," "Haunted Trail" and movie nights among others. The coordinator for CAB is Nick Elliott.
Different branches of the Student Government Association offers service to contribute to university advancement. 20 national and international Greek letter organizations are registered through Greek Life. Information on all Greek organizations is available on the university website. The Student Organizations branch of OSE has over 100 registered organizations.
Students can also create their own organizations if they want to. The requirement is to have 10 fellow students and a faculty advisor.
"Let's say you look through the list, and you don't find anything that you match with," said Formaggio. "Well, if that is the case, you can create your own organization. In fact, most of our organizations have been created by students who had an interest, had a passion and said, 'Hey, I wanna create something.'"
The primary objective of MISA, according to the university website, is to provide inclusion to students from diverse backgrounds. Different programs offered through the branch include Project P.U.L.L. Mentoring, Awards Banquet, Black History Month and Fall Carnival among others.
The Leadership Development branch helps students discover and develop leadership abilities. Services offered include ExCel Scholarship, a leadership fellows program and DSA leadership ambassadors.
The Office of Student Engagement is located the Student Union, room 2307. Students can contact student.enga[email protected] for any information or visit the office.
Students can also get free coffee, Scantron forms and blue books with the presentation of university ID and borrow calculators after filling out a request form from the office.
Leave a Comment
Donate to The Lion's Roar
Your donation will support The Lion's Roar student journalists at Southeastern Louisiana University.
In addition, your contribution will allow us to cover our annual website hosting costs.
No gift is too small.
About the Writer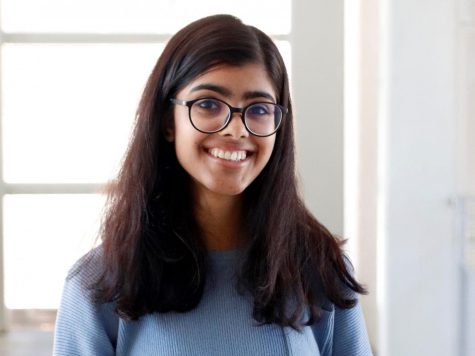 Prakriti Adhikari, Editor-in-Chief
Prakriti Adhikari is an accounting major and an international student from Kathmandu, Nepal. Adhikari has been working with The Lion's Roar since Fall...