Pre-nursing society is now a university organization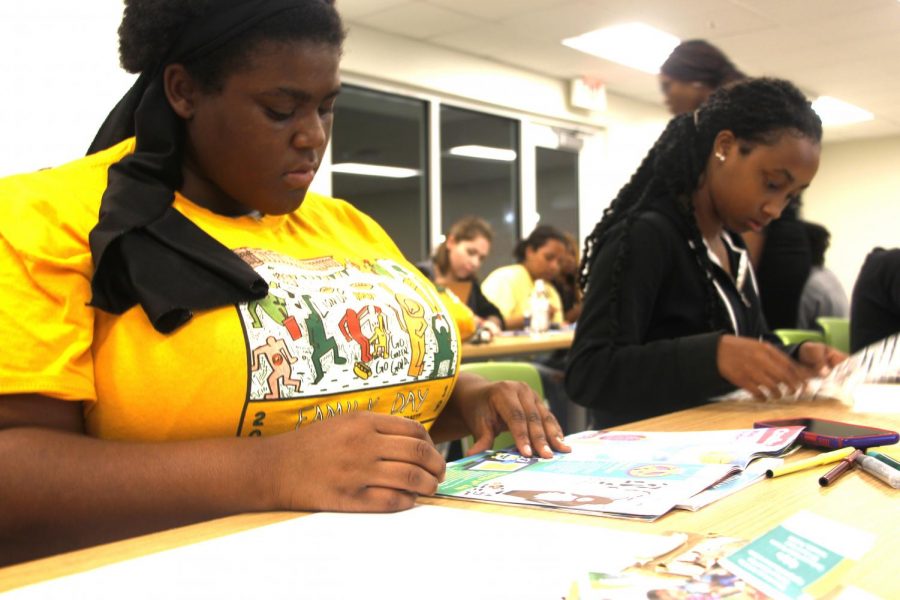 The Pre-Nursing Society was recognized as an official student organization during the fall 2019 semester.
The organization was founded by Jaydalyn Epps, a junior nursing major, who now serves as the club's president.
She explained that she came up with the idea for the club last semester after noticing a lack of diversity within the nursing program.
"The motive behind it was me walking around campus and not seeing too many people of my color being represented in the nursing program," said Epps. "So, it kind of pushed for me to want to see more representation for African Americans, Native Americans who are trying to pursue a nursing degree. It's just the idea of representation."
In addition to her original idea, Epps wanted the club to act as a source of motivation for those seeking to pursue a nursing degree.
"It's very hard, and as a nursing student, I go through it a lot myself, but just knowing that I have a group of people who understand what I'm going through, it makes it way better – just being there and guiding someone else when I didn't have it," stated Epps. "I feel like this is a perfect chance to give somebody the opportunity to have someone. That motivation and support is the goal."
Epps is also a member of Delta Omega Alpha, a pre-professional honor society on campus for students with interests in the medical field.
Epps explained what made her organization different from DOA.
"Delta Omega Alpha mainly focuses on a lot of the pre-professional healthcare workers," explained Epps. "I'm still a part of DOA, and I love it. However, I feel like this is more geared specifically towards the nursing majors."
After their first meeting, the organization had 28 members. More students were recruited through the "Vision Board Party" hosted by the club on Oct. 15.
LeShe' Flood, a freshman nursing major, explained that she is looking forward to hearing from other members of the nursing program.
"I would say what I'm looking forward to is getting support and maybe hearing about other people's personal experiences," said Flood. "You don't always get to find that out firsthand, like when you first come to this school."
Deonna London, a freshman nursing major, described what she hopes to gain from being a member of the Pre-Nursing Society.
"I'm excited about having other people there to motivate me to get into nursing school because it's very rigorous and hard," explained London. "Just having somebody to actually be in my shoes and show me the way and having that support system."
The Pre-Nursing Society will be meeting on the first and last Tuesday of every month. For more information, follow the club on Instagram at @pnsselu.