Marcello hired as new Greek life assistant director
Monday, Nov. 4 was the first day of work for the university's new assistant director of Fraternity and Sorority Life, Alana Marcello. Marcello explained why she chose to apply to Southeastern after having been at the University of Louisiana at Lafayette for an extended time.
"I have been in Lafayette at the University of Louisiana at Lafayette since I was an undergrad student," shared Marcello. "I was there for my undergrad program, graduate program and then worked there professionally full time so number one I just wanted a new environment. I'm not a person who likes to stay complacent, so if I wasn't challenging myself, I wasn't growing as a person or professional, so that was the first thing that drew me."
Marcello explained the nature of her position and how her ability to be a voice for the over 1,000 students involved in Greek life is something to be proud of.
"I directly oversee the three councils, and their executive boards," stated Marcello. "Other than that, just giving support to the entire Greek community here with about 1,000 students in the Greek community throughout the three councils, IFC, NPHC and PHC. So giving support to those students and then one thing that always comes with the job is just being a voice for them and just being a shoulder they can lean on. That's something I always have taken pride in is putting myself out there for the students and then knowing that they have someone here who advocates for them and appears for them."
Marcello continued, elaborating on some of the leaders already here at the university made the move an attractive one for her.
"Then the opportunity to work with some of the best leadership here. Dr. Summers, the Vice President, Dr. Willis, the dean of students, I knew them through the profession and just seeing their work ethic and the way they led their team, that really attracted me to this institution and division specifically."
Marcello also noted how welcoming the university has been to her since her arrival.
"I've only been here for like four days, so it's very very new, but everyone has been so warm and welcoming and have truly made this transition a lot easier than I expected," said Marcello. "It's pretty much like I'm walking into a family where I've known these people for a while but truly I've only known them for maybe three or four days."
Marcello explained how her time at the University of Louisiana at Lafayette prepared her for her new role.
"I think the full encompassing student affairs experience I've had there, my leadership as a student there," commented Marcello. "I was able to take that next step and kind of be a leader in our office on that end and then just learning how to navigate through the hard times, crises, flexibility, being able to adapt to situations when they come up, being able to push through adversity. I think the challenges and obstacles I faced there truly helped me prepare for this position here."
Marcello also expressed what she is excited for heading into her new position.
"One thing I'm looking forward to is just creating the relationships with the students," said Marcello. "Like I said earlier, making sure they know that I'm there for them, that I support them no matter if it's through fraternity and sorority life, through their academics, or just in their personal lives too, I'm always an open source for them to come to."
About the Writer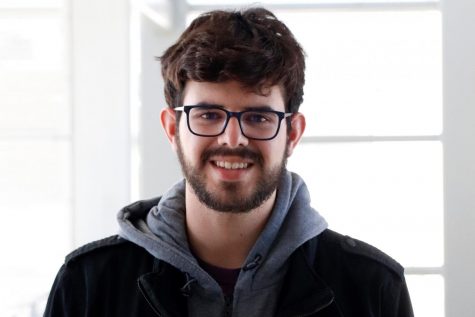 Jacob Lofton, Staff Reporter
Jacob Lofton is a music education major from Prairieville. He has been a staff reporter with The Lion's Roar since the Fall of 2019 and spends his spare...